Bellybutton Maintenance.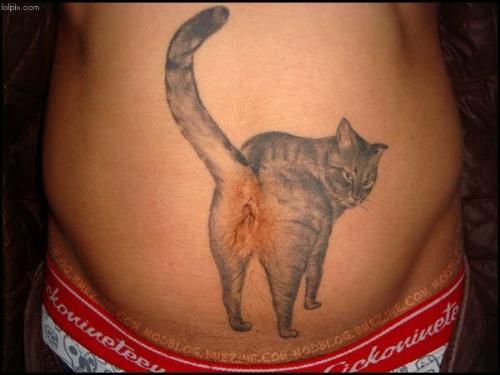 Canada
November 18, 2008 1:13pm CST
A car needs maintenance every 5 months or 5000 miles whichever comes first. Many things in life need care from time to time. Your toenails need cutting every 2 weeks. Teeth cleaned twice a year, and interestingly enough your bellybutton will let you know when to clean it. I've found that mine will get itchy every few months, and I fix it up by giving it a drink of Aftershave Lotion. Usually just one tip of the bottle will do the trick, and the bellybutton is back in business doing whatever bellybuttons are designed to do. I'm open and easy if you would like to share your Bellybutton experiences?
4 responses

• United States
21 Nov 08
Well ummm, I don't think I've ever had a bellybutton experience before, unless u count when I had my tubes tied years ago and the Doctor did it through my bellybutton.

• United States
19 Nov 08
Well stupid ME, when i was young had mine pierced,but of course i do not wear a ring in it.I did it because my husband wanted that.Anyway i clean mine every day when i shower...sometimes where it was pierced i have to clean out the hole ,which has for the most part closed up...i sometimes use a Qtip as well...


• United States
23 Nov 08
I have to say never really had a problem with my belly button. I just assume that when I shower and soap up it gets taken care of. So no tricks up my sleeve here. However, I am now over 8 months pregnant. And everything is poking out like a turkey timer. That makes it very easy to clean.