Perfect present ....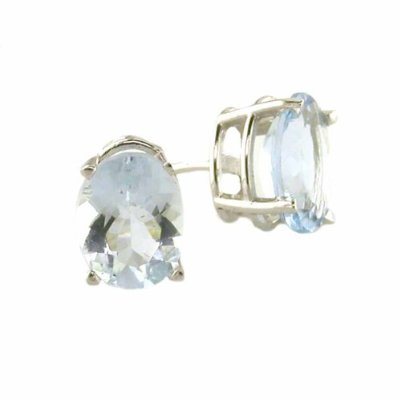 United States
November 20, 2008 10:09am CST
Most people I know haven't even started their Christmas shopping. I thought I was done then realized I had a few more things to get so I have been clearance shopping! Yesterday I went to Target for a few things I needed and happened to walk by the jewerly counter and seen a pair of earings on clearnace. When I looked a little closer I said OMG those are perfect! They were originally $99.99! I paid (WITH tax) $9.74!!!! A friend of mine loves earings she has many pairs already but is always saying I need new earings or I am sick of these. Plus these are different then any she has (see the image). I am soooo happy I found them! Have you ever found that perfect present? For me this was perfect because it was earings I know she will like PLUS they were on sale!!!
8 responses

• China
21 Nov 08
I think the most important gift to me is a box of chocolate.Because it was the first gift to me on Valentine's Day when I was young. some common things will become important in the special days .Just like the gift in the christmas Day.

• Canada
21 Nov 08
What a great find! I haven't started my shopping yet - I keep putting it off, but I do hope to get it done next week.

• United States
21 Nov 08
I have been shopping for 2008 Christmas since Dec 27th 2007!!! I am a freak about getting my Christmas shopping done before the rush! I like to have EVERY thing bought and wrapped before Thanksgiving! I do wait to get any food items till about 2 weeks before Christmas. I buy candy for a few people and like to wait to get it! Other then that I'm done before Thanksgiving!!

• United States
21 Nov 08
Now that's what i call a clearance sale!!! Good job!



• Canada
21 Nov 08
You were very fortunite to find them. And at that price how could you not buy them! I wish I could find something that caught my eye like that and then to get it at a good price to boot. I don't have a lot of shopping to do as I don't have very many gifts to get. I usually just give money to the older ones as I never know what to buy them. I know they like to have some money to buy things on the internet so I send it to them by paypal as I live in a different city from them. Then I only have my son and daughter-in-law and again, they live in a different city than me, so I send them money too. My daughter lives with me so I will go and buy a gift for her. I am thinking of getting her a pair of earings or some belly button rings as she likes both and is saying she needs more. So those earings that you found would have been perfect for me. I am jealous. Alrighty then, talk to you later my friend, Have a good day, your friend Chris


• United States
21 Nov 08
I did get very lucky! But really I alway am! I have an eye for clearance! I don't know how I do it but I always seem to find the best deals. When my husband and I were on our honeymoon we were in a VERY expensive place We didn't pick it - it was bought for us. It was very appreciated but not what we would have picked. Point is it was raining so we decided to go through all the stores. I was looking at this rack of things and the lady said every thing on there is 50% off! My husband said ONLY you could find clearance on Captiva!! LOL

• United States
20 Nov 08
anything you get for a great sales price like that is the perfect present. rather it's for you or for someone else. i have started my holiday shopping for my two younger children, but not for my older son or hubby. but i think i got the perfect present for my middle son. he finally got his own room when my older son went off to college. but he didn't have a tv. so off to kmart i went and find a great flat screen tv on sale for only $199, when the orginal price is $650. so i was really happy about that and got to put it on lay-a-way with the other stuff i got on sale

• United States
20 Nov 08
It's such a great feeling when you get a find like that at a terrific price. It makes shopping so much more fun! That hunt for the perfect item and usually you'll find it when you're not looking. I bet you can't wait to give it to her! I've had a lot of those occasions. I have a store near me called Last Chance. It's an outlet for Nordstroms and I've been able to get Coach and Juicy purses for 40.00. I've also picked up a couple of True Religion Jeans for 35.00. I woundn't be able to buy them at the regular price, so when I find a pair and they fit perfectly, I buy them. So I guess most of my perfect presents have been for myself lol! Have a great one!

• Canada
20 Nov 08
Congrats on the great buy! I love finding the perfect present - the one that when you see it SCREAMS the persons name. I did that last year with my best friends gift and my boyfriends gift. Hers was a western style key cupboard to hang on her wall with beautiful horses and tack on it on sale 50% off. My boyfriends was a Fantasy Dragon Dagger which i was going to buy in Calgary and it was 180 dollars i found on ebay for 25 dollars plus shipping. I love the reactions when they opened them.

• United States
21 Nov 08
The reaction is always priceless! A few years back my daughter was REALLY into polly pocket. 'Santa' came to our family Christmas party and bought all the kids presents. He brought her a polly pocket some thing and when she opened it she says "POLLY POCKET I ALWAYS WANTED THIS!!!" She was jumping up and down. Every one said if there was a prize for the best reaction she would have got it!!

• United States
23 Nov 08
Well, actually, I love shopping the Clearance areas and aisles in a store. I always am checking those out in stores to see if there is something I really need, or can get as a Gift for someone as well. But finding the perfect gift can be quite hard as well, as people are so hard to buy for anymore. But this was an awesome find, and I hope your friend will be Happy as well.