What do you think of Seal?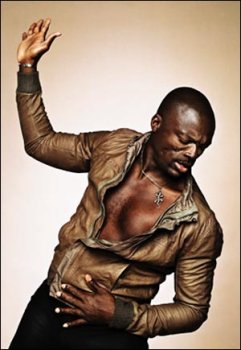 France
November 21, 2008 9:08am CST
Some of my friends would just say it's variety but I find him so charismatic, a sweet man with a great voice. I like listening to his music, it makes me feel good. Do you like him?http://www.youtube.com/watch?v=J3mQ8FYlSMM
4 responses

• China
22 Nov 08
Hello Cannonball. Seal is new to me, but I am happy to know the link with his music on Youtube. I thank you so much for the link, which enables me to listen to it. Happy posting, friend.

• France
23 Nov 08
I think about him again because he was on a French tv show last friday named Star Academy (the French Idol). If you like him, please check this out, he is singing with one of the candidate of the show who is the best to me. http://www.youtube.com/watch?v=4Zn7CMqTiic He is very special to me, sweet, charismatic, generous, simply beautiful, so powerful and humble. A great artist.

• China
23 Nov 08
Thank you so much for the link. I enjoyed this song for a few times on youtube and I appreciate it. It's a man's world" is well sung.

• Canada
22 Nov 08
I don't get a chance to see him much, but I think he is an excellent singer.

• Philippines
21 Nov 08
one of the favorite song of my wife is seal's kiss from a rose. but i dont know any song of seal besides that. thanks for sharing the link i will show it to my wife later. i will let it load properly so if she watch it it will no longer buffer. its a four minutes video and i hope my wife enjoys this one too. thanks again for the link. have a nice weekend

•
22 Nov 08
I think seal tastes better than whale but not as good as penguin.