Do you take alot of photos through the holidays?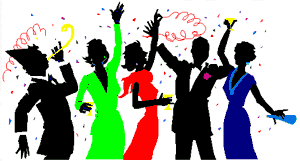 United States
November 21, 2008 6:11pm CST
Are you the picture taker? Do you try to take regular pictures or just take pictures on the holidays? I am trying to take more pictures. Sometimes, I have realized that many relatives had passed and we, as the family, had less photos then we thought. Has this ever happened to you?
7 responses

• United States
22 Nov 08
This will be my first holiday to have my digital camera so I will be taking pictures. In the past my daughter had a digital camera and a video camera plus last Christmas my husband had a video camera but the video's come out too dark.

• United States
22 Nov 08

Digital cameras are just wonderful. We use ours all the time. I just want more pictures of everyone in the family. I need to start taking more this holiday season, so I will say to everyone, say cheese lol

• United States
22 Nov 08

Now that is just adorable, how totaly cute! They learn to love the camera at an early age. All 5 of mine did. Have a wonderul holiday season, my good friend, and know that I always appreciate your responses and enjoy your posts!

• United States
22 Nov 08
I have a lot of photos, I am the family photo album. Now my picture taking will be easier I have a great digital camera and yes I take a lot of pictures to many really I don't have a place to put all of them. Holidays, birthdays, you name and I will take it.

• United States
22 Nov 08

I have one and just need to start using it more often. I want to get much better about taking pictures. I think its wonderful to have them and surprise my family with me. They forget about some that have been taken.

• United States
22 Nov 08
I have always liked to take photos but now with digital cameras, and being able to work with them, develop and print from my computer I literally take hundred of them as I can delete the ones I don't want.

• United States
22 Nov 08

Right, we aree so lucky that they invented the digital camera. Its the best way to go. I just need to use it more often.lol It has to be a really bad picture for me to delete it.I love having lots and lots of pictures.

• United States
22 Nov 08
I try to take photos, but I am a poor potographer. I take a lot at work. I have recently found boxes full of pics that I need to work on with my brother and sister.

• United States
22 Nov 08

We have had to fix some too. I am glad we have photo shop, because it really helps out. I can take good photos, I just need to get in the habit of taking more. Have a nice evening my friend.

• United States
27 Nov 08
Oh yes. Pictures plays a big part in our holiday activities. I like to take the most pictures when a lot of our relatives come to visit from other states. We also use a camcorder and just make copies of the tapes for whoever wants a copy.

• United States
1 Dec 08


If anyone has a camcorder then they should use it. I wish I had more of those pictures and films of grandparents and certain family members, you go girl, take those pictures and do not let anyone stop you!

• United States
23 Nov 08
Usually I don't take lots of photos..but lately have been trying out my kodak easy share and so may do a little more of it this year. I am super busy..so finding time to do things like snapping pictures is quite a task.

• United States
23 Nov 08

When we were looking back at all the old photos from many years ago, I realised there were some people that we didnt have many photos of and I would like to change that so there are many more photos. Of course some of these went way back with they didnt have all the cameras and photoshop that we do.

• United Kingdom
22 Nov 08
I do take a digital camera with me when I go on holiday my friend, and when I get home I download the pictures onto my computer and keep them that way, but I do have a lot of images in my head which I have kept over the years and I can easily recall them and picture them clearly. I had a beautiful home I used to own with an ex of mine but I never took photos it hurt too much at the time when I left it but I still can see clearly each room of the house, but it was never a home to me just a house albeit a dream house!

• United States
23 Nov 08


The digital cameras are just a wonderful invention. People take more pictures because of them. The great thing is more of them are preserved because of the computers. Theres some great tools for people nowadays and thats defintly a winner.!