Do you like to wear sweaters and what color is your favorite sweateror do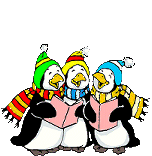 United States
November 21, 2008 6:23pm CST
you prefer hoodies? What do you grab on the way out of the door? Do you have a favorite that you always wear? Or do you mix them up? I like to wear sewaters and jackets and hoodies when the wind is bad.
5 responses


• United States
22 Nov 08

Sweat shirts are my favorite, I clean house in them, run to town in them and they wash wear so well, and last a long , long , time. I like them in all colors.

• United States
22 Nov 08
We do need coats, but I like to have the thermostat set cool here at home, and wear sweaters and sweatshirts. I also enjoy vests. Sweater vests.

• United Kingdom
22 Nov 08
I love hoodies! Because they are great if it rains, and they are not too warm! I am more heat sensitive than cold, so I don't feel the cold and I can't bear wearing sweaters then make me hot, so a zip up hoodie is ideal for me because I can almost wear it like a cardigan. I do have a favourite brown one which I wear, which is comfortable and zip up, I have others but they are more like sweaters with hoods.

• United States
23 Nov 08

Hoodies are cool, and I have a gray one that is very comfortable. I like them , nice and warm and, wash and wear easy. Yea, sweaters do tend to be so hot and I would rather have the my hoodie. Thats about all you ever need here anyway.



• United States
22 Nov 08
I love wearing zip-ups. zip-up hoodies, track jackets, cardigans, anything. It is so much easier than a hoodie. I'm a college student, walking to class in the fall and winter sucks because it's cold outside but then when you get into the heated building you're too hot. Zip-ups are the best because they are much easier to put on and take off.

• United States
23 Nov 08

Oh, yes, they have to come off easy, its a major must. Theres nothing worse then being stuck in something and have to struggle to get out....

• United States
22 Nov 08
My favorite single color sweater is black, with fringe. I also have a patterned knit sweater that has fall scenes and apple trees and pumpkins. I wear it all fall, as it is heavy. I have other multicolored sweaters. No particular favorite, but I do love the fact that I can compliment almost any color of pants.

• United States
22 Nov 08

That is true. You can compliment any dress pants or jeans with a nice sweater. It is rare when its cold enough here to wear a coat and generaly if it is, It would be at night. I say that, and you watch, it will be coat freezing weather now lol

• United States
22 Nov 08
Love Sweater. Especially cashmere or angora. Blue, red, white or forest green. At one time I had a pink one, but pink is just not my color!

• United States
22 Nov 08

I like the Cashmere too. Thats the finest sweater that they ever made. I would like to have those in all different colors. Good choice, I like the darker colors when it comes to sweeaters.