Would You Tell Someone if They Gave You Food Poisoning?

United States
November 22, 2008 9:20pm CST
Yesterday I picked up food to bring to a friend's house, but the restaurant messed up my order and I didn't even want the food then. So my friend made me some canned corn and then thought that wasn't enough so she found some celery and peanut butter. The celery was a bit rubbery, but I thought it was probably okay. It didn't taste too bad. She didn't eat any though because she had food already. Later that night I'm driving home and I started to feel really sick. I started speeding home as fast as I could, left everything in my car and ran to the bathroom as quickly as I could. I was so sick for about half the night. Everything else I ate that day was either canned or from a box, so I know the food poisoning came from that celery. Should I tell her so that she won't end up eating the rest of it? Or since she'd probably throw out rubbery celery should I not risk offending her?
3 responses

• United States
23 Nov 08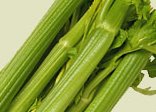 I personally don't think it was the celery. I tried finding something on food posioning and celery and couldn't so will look harder. I have eaten rubbery celery before because forgot it was in my refrig. Hater to tell you this but you could of as easily got what happen to you from the can corn or the peanut butter. Just because they were canned doesn't make them safe foods. Time has proved that. I wouldn't tellher because you are not 100% sure nor can you be 100% sure. You never know you may of had something other than food posioning as well. Has happened to me before even when I haven't eaten something so no I wouldn't tell her. Could of been a bug you picked up and lasted 24 hours or less. Plus they say when your celery starts to get rubbery like that place it in cold water and the refrig and it will crisp it right back up and that does work.

• United States
23 Nov 08
You can get food poisoning from canned foods, but it is very very unlikely. Plus, generally if canned foods have any problems you will notice a swelling of the can due to the gases produced by the anaerobic bacteria inside. The other thing I ate was soup where everything was freeze dried and would not easily support microbial growth. Yes, you can bring back the crunch to celery but if something is showing signs of going bad it's really not good to fool people into thinking it isn't actually bad. Not that my friend fooled me, I just hadn't thought the celery would be dangerous. But you could be right about the peanut butter, that wasn't a new jar and maybe it had been contaminated.

• United States
23 Nov 08
It might not have been, but I'm pretty sure that it was. In most cases, the "few hours flu" is actually food poisoning. Not all, but definitely most. It's not the food itself that makes you sick, it's still a bug (not an actual bug, but a bacteria, yeast, mold, etc.). But it travels on the food. Even if it traveled from her cutting board, that would still be food poisoning.



• United States
23 Nov 08
I think you should tell her so that she's aware of it, and more careful the next time so goes out to the store, leaves food in the fridge, for the next visitors who want a quick snack, etc. Maybe you should figure out a way to tell her that isn't very offensive or confrontive, perhaps jokingly is the only way... I'm sorry you got food poisoning though.