Is ur boss shouting at you?

United States
November 7, 2006 11:57pm CST
What will u do/have u done if ur boss is shouting at you? share ur comments!!!
3 responses

• India
8 Nov 06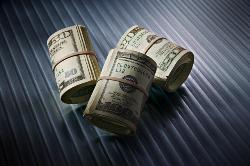 does your boss shout at you?? fire your boss and be your own boss by earning on the internet!here is the best way of earning on the internet and is known to be the easiest n sure shot way of earning on the internet. go here Http://www.ashishlijhara.tk

• United States
8 Nov 06
luckily i got no boss, so nobody's to shout at me, hehe. but if i happen to have one, he/she got no right to shout at me in any case, like i'll make sure there's no reason for him/her to.

•
8 Nov 06
never.and if he does, i won't hesitate to drop my present job even if i am being paid way above the minimum wage. that would be awful to be shouted at no only by your boss, but by anyone.