Invisible cloak

India
8 responses

• Hungary
26 Nov 08
If I had the cloak I would spill hot coffee on my boss's trousers when he's in the meeting with all the other department staff. We have a colleague that's the one everyone hates! He's annoying, stupid and steals. I guess I would make him look stupid in front of all department. But he does that already so I have to find out another way to take revenge for all of us in the office :P Another thing I would do with the cloak is approve a salary raise for all my colleagues :P

• India
26 Nov 08
He he he.. Cute. Hope god gifts u with one!! All the best




• India
26 Nov 08
Yeah we can do wonders,play magic and pranks. Will be really interesting



• India
26 Nov 08
Hmmmm.. If the person u want to meet and surprise is Dhoni. Then the first thing I wud do is to pray god and ask him nevr to grant u this invisible cloak since he's my personal favourite too!!


• India
28 Nov 08
If it happens, first, 1. I go to a bank and take away the money that I need for my business. thats it.....

• India
28 Nov 08
That's it is it??

he he he.. Anyways thanks for responding dear friend


• Philippines
26 Nov 08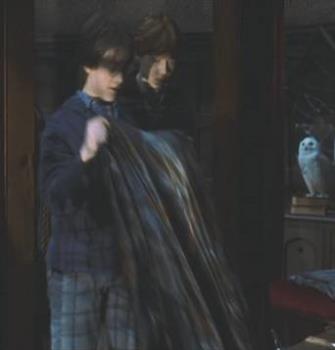 Maybe not prankm on someone, I might just take a peek on how my crush is when he sleeps or when he is alone during unguarded moments.


• United States
26 Nov 08
I would spy on many people that I have had doubts about for the longest. I will go and take back any money that someone has owed me. I will listen on private conversations on anyone that I feel is very suspicious. I will find out many things that others will not want me to know.



• India
26 Nov 08
My godddd. Master mind!! Good luck dear.. Take care and thanks for responding!!

• Philippines
26 Nov 08
hahaha it would be great, i would follow my husband around

hahahhaha

• India
26 Nov 08
He he he.. That's a good one.. Lot of ppl's secret activities will be revealed then!!

Cute reply!! Thanks


• Hong Kong
1 Mar 10
how we get this cloak...pls reply valiant(AT)livemail(DOT)tw