Do you have a Christmas tree at home?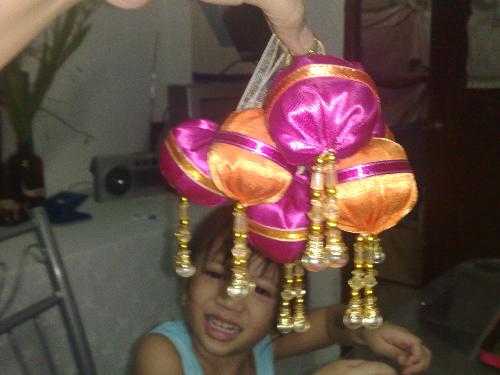 Philippines
November 28, 2008 2:44am CST
I love the Christmas season. Global crisis is not a hindrance for me to celebrate Christmas and to have a Christmas tree in my house. I love putting decors on it. I made personally some of the Christmas balls and ribbons. Do you have a Christmas tree?
8 responses

• Philippines
28 Nov 08
Yeah we have, and were very excited, though its not December yet my tita put the Christmas tree on the living room, and Christmas lights has been put up already. My problem now is my gifts to my nephews and nieces, i don't have ideas yet about the gifts to be given to them.

• Philippines
11 Dec 08
sorry for the late response. . . there are lots of good educational toys for your nephews and nieces. merry christmas.

• Canada
1 Dec 08
Yes we do have a Christmas tree in our house. We put one up every year. This year the kids wanted to put it up early so ours has been up for about a week. We had a great time decorating it. For me the worst part is ye to come when we have to take it down and pack it up.

• Philippines
28 Nov 08
My apartment is too small to have a big or medium size christmas tree... but i have a very cute one in the closet... i have yet to put it outside since i bought a christmas plant, poinsettia to give that holiday feel in the apartment... but sad to say that after a few weeks... i think it is dying... and i am quite sad about it...

• Australia
28 Nov 08
Yes we have, it is sitting outside by the pool at the moment, which looks a little odd. My husband got it out of the garage and is going to hose it down so we can bring it inside and start decorating!

• Philippines
28 Nov 08
We don't have a Christmas Tree at home because we haven't planned yet where to put it. But I will ask my husband to buy even the smallest one. December is coming but until not we still don't have any decors yet. Anyway we will celebrate Christmas with lots of foods so if we won't be able to find a nice and affordable Christmas Tree, might just spend the money to buy presents. Advance Merry Christmas to all my lotters!

• Philippines
28 Nov 08
Yes, we do have christmas tree at home. Actually, my mom's starting to fix our christmas tree when the month of "ver" comes. We put decorations on it and this year I am the one that is in-charge of putting a big star at the very top of our christmas tree. :-)

• United States
28 Nov 08
i have a 6ft tree a white one it just looks weird cause it don't fill out competely i think they forgot some piece or something

• India
28 Nov 08
I am hindu.So I don't celebrate christmas,I just does the enjoyment on the christmas.But few of my friends are Christians so they invites me in their party.I will not go I don't know for what.