Where Is Your Christmas Tree Located?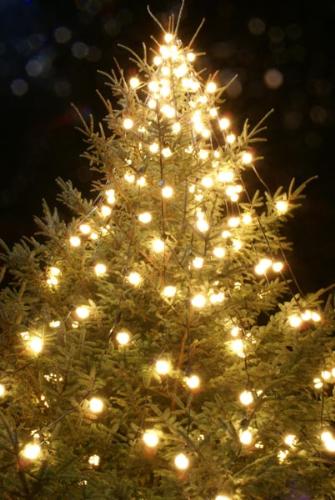 United States
November 28, 2008 6:45pm CST
I don't put up a Christmas tree anymore. When I was raising my children I would put my Christmas tree in the living room. Some people put their tree in the den. MY aunt had a great big closed in front porch it was surrounded by plate glass windows and that is where she would put her tree. It was a great big tree I used to love that tree, she has passed now and all the children has left so no one does that any more. Where do you put your Christmas tree in your house?
7 responses

•
29 Nov 08
Hi Chevee, When I put my tree up. it will be on a little table, the tree is 6ft tall and I will put it in the corner of the room, although I have no cheldren and my husbby is a bit or a "Bah Humbug" I do it all by myself, I like it because it is tradition and its Christmassy, beside my cats love, so I do for my cats and myself. Tamara XXX

• United States
1 Dec 08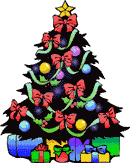 I have alarge glass top table in the living room and I have a 6 foot artificila tree on it with a skirt and now I have started to put presents under it. I do not have alot of room in my living room so it was really the only place, because one wall is just the fireplace alone.

•
30 Nov 08
Our christmas tree will be in the corner of our living room, but first I have to move the big plant that stands there and find a home for it elsewhere in the house.

• United States
30 Nov 08
I put mine in the corner of the living room where it shows outside from two different windows.. That is all of the room that I have to designate to a tree.. I have to move a piece of furniture to get it there.. Growing up, our tree was always in front of a window, but the only place that I have is the corner..



• United States
29 Nov 08
Ours goes in the living room. It's the only place for it. We don't have a den or entry way. The living room is big enough for the tree and leaves walking space. It actually makes the room look better.