What is your Planning for the future?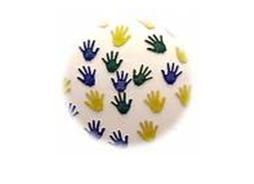 Pakistan
November 30, 2008 2:34am CST
According to recent situations around the world, how do your plan to stay safe, alive and ready for the future. What is your plan, how do you intend to have a backup of all your earnings and securities and home? and how do you expect for the world to cope after all this?
2 responses

• India
30 Nov 08
The world is passing through a great transition. Every aspect of life everywhere on this earth is fraught with crisis and uncertainties.Individual lives are increasingly getting unsecured,both at home and work place. We have to cope with this situation with full confidence and positive mind. Keeping peace and positive bent of mind is the need of the time. Since all individuals live in different societies,circumstances and have their respective level of skill,competence and strength,the approaches/strategies to protect earnings,securities and home will naturally be different. Thanks.

• India
3 Dec 08
Thanks for awarding me the best response. I am happy that you liked my view points. Have a nice day!!

• United States
30 Nov 08
I live in a small community in south central Florida where it is very safe so we have no worries about that. My husband receives a disability check each month that will arrive no matter what so, if I lose my job, we don't lose everything. Our money is wisely not invested in the stock market but in the bank. Our home mortgage was financed at a 30 year fixed rate and will not go up and our vehicles are almost paid for. If things turn sour for us financially we can always sell one of them, or one or both of my husband's motorcycles, or the boat. They are also investments should the need for money arise.

• Pakistan
3 Dec 08
if you don't mind i would advise you to get savings accounts and store all money in bank's(state or govt. banks) not at home cause people around the world you never know what might happen, it's what i have done ^_^