Stop smoking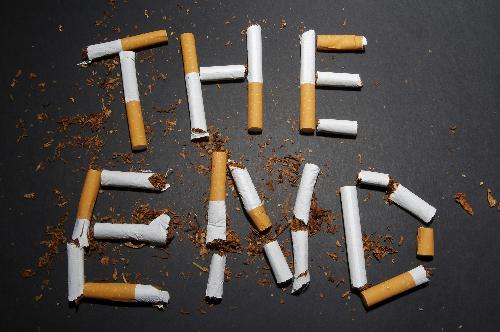 Italy
November 30, 2008 10:27am CST
Is well know that the nicotine takes about 8 days toleave the bloodstream, thus moving, in theory, the urge to smoke. Thinking of his statement came to me in mind, I do not know for that reson, a person who goes into coma. And immediately I was raised a quetion: a smoker who goes into coma for a long time when you wake up has lost the desire to smoke?
5 responses

• United States
30 Nov 08
I would think the physical craving would be gone but it's the psychological craving that really prevents most smokers from quitting. I know, I'm a smoker and I've tried a lot of things. Right now I'm on a behavior modification program of my own and I've cut way down to the point where I can stop very soon. The physical cravings are nearly gone, but psychological triggers are still there.

• Philippines
30 Nov 08
true. I hate the fact that I crave for smoke not because of nicotine. I hope I can find a way to change a thought about smoking so I can quit.



• India
30 Nov 08
well this is a really new concept to me as i never heard of what you have said earlier from anyways .. but maybe this is the way it works for the smokers. anyways, you have a really good question.


• Philippines
30 Nov 08
Hmm, maybe it is true. So, should we put all the smokers into a coma? I bet it would be a good idea.