If Santa Was Your Father? Would U B Good/Bad Sibling?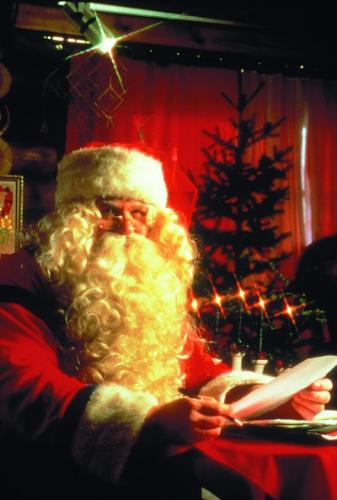 United States
November 30, 2008 10:46am CST
I am looking at this Christmas Movie about Santa and his daughters, there is a good daughter and a bad daughter. The bad daughter is trying to get rid of the good daughter so that she can inherit the North Pole and Santa's village. My question is if Santa was your father would you be the good or bad sibling? If good..what would you do to help others for Christmas? Bad..What would U do? Just thought I would add a little fun to the Christmas discussions.
7 responses

• United States
30 Nov 08
Good interesting question Chevee. I would be the good sibling because I don't know how to be bad, I just wouldn't do it right, meaning I'll be so busy trying to do bad and keep making mistakes by doing right. This really sounds silly doesn't it? I know. If I'm good, maybe my father Santa will give me the Northpole Villiage and even the reindeers and sleigh, although I don't want the reindeers. I would try to make sure that the good people gets all the gifts and the bad ones gets to watch and learn.

•
30 Nov 08
Hi Chevee, I would be good sibling and work work all Santa's helpers instead of bing a bad one , which won't get me far hehe, nope I rather be a good sibling. Hugs. Tamara

• Philippines
1 Dec 08
Hello! For me, I prefer to be Santa's good daughter. Why? so that he will give me present this coming christmas. lol. just kidding.. I will be a good daughter to him ofcoures like what I am with my father. I will just see to it that he will be very proud of me. And since Santa is my father and he is known for giving gifts to the childresn every christmas, I will definitely help him in making gifts for good children. If he will allow me to help him in distributing gifts that would be very fine for mr.:-) happy mylotting!



•
1 Dec 08
If Santa was my Father I'd be good because he can get the really good deals on the toys I want.