have u ever tricked up yout pet to be like another animal?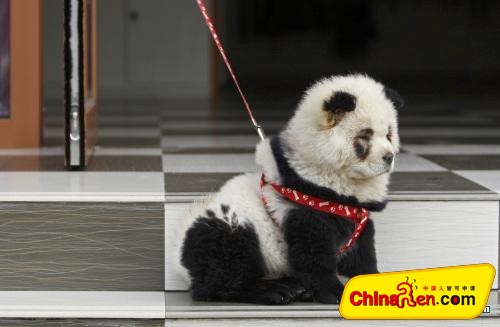 China
November 30, 2008 11:33pm CST
hey,guys! i have read a piece of news on the internet just now...a young girl was found taking a panda for a walk on the avenue, and it attracted a crowd of people whatching around...just have a look at the pic below..i was shocked when i first saw this news and photo because its illegal to have a panda as a pet in China....how did that girl get a panda and how dare she walk the panda on the avenue? i begin to be a little worried about her...but actually the panda turns out to be a kind of dog wich named chow-chow and the dog was tricked up to be like a panda by his master...hahaha...its so funny that the dog looks like a panda very much... the "panda" dog seems very cute,though its not a panda....have u ever tricked your pet up to be like another animal? why? ot have u ever heard of this kind of funny things? please share them with us..thanks in advance..
2 responses


• Singapore
1 Dec 08
awww the picture of the chow chow is so cute. wonder how she made the chow chow look like that. most chow chow i've seen are brown in colour. didn't know they come in any other colour. hopefully it's not done using hair-dye or worse, something like paint. i've never done anything like this to my pets. won't dream of doing this too. i love them because they are what they are. just like i won't dress up like another animial. cheers