Have You Ever Own A PrePaid Reloadable Card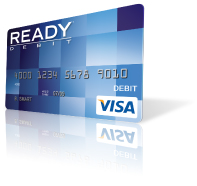 United States
December 1, 2008 11:43pm CST
Have any one ever purchased a reloadable Visa card or any other reloadable card? If so what is your experience with one do you like it? Would you recommend others to use one? I see where Visa has one. I am thinking of getting one in the near future, I have had a bad experience with using my bank debit/credit card online and I don't ever want to do it again. I would like to use the online services and that is what I would like a reloadable card for.
8 responses

• United States
2 Dec 08
A pre paid card is perfect for online services. That is what I use mine for. I don't like these companies having my personal banking information. The only bad thing about some pre paid reloadable cards is it costs up to $9.99 to use the card. Just shop around and get the best deal before you get one. :-)

• United States
3 Dec 08
i also have a greendot visa card. you can choose either visa or mastercard. you can also opt for direct deposit if you so choose. they will also send you a new card, when the expiration date is near, as long as the card is active. these cards can be used for either debit or credit purchases/bill paying.

• United States
2 Dec 08
Yes Chevee, I have one right now. These are the only cards I use to purchase things online. I don't have a bank account anymore although I do prefer a bank debit card opposed to a prepaid debit card. I have a visa card that I purchased from netspend. The only downside about using their cards is that they charge a fee everytime you purchase something unless you decide to go for their other plan, which you would have to pay $9.95 a month and they wouldn't charge anything everytime you buy something. I don't use it often, and you see why.

• United States
2 Dec 08
I have a green dot card,and I love it.As with everything it has drawbacks,it costs 5 dollars a month to keep it and it costs 5 dollars everytime you load it,but you control what is on the card and you dont have to worry about someone emptying it out from under you.I got it just for online buying and bill paying.

• United States
2 Dec 08
I use my bank debit/credit card only and have never had any problems with using it, but I have never used it online.. I had never thought of using a reloadable card but it sounds like it would offer a bit more protection.. They can't steal more from you than you have on the card and they can't tie up your bank account when you are using a reloadable card.. Sounds like a great idea.. I don't completely trust using a credit card online anymore after having a few really bad experiences accepting credit cards when selling on ebay.. Sounds like a good idea chevee

• United States
2 Dec 08
Personally, I have never used one but I've known people who have. I think you'd be very smart to use a reloadable card over a bank debit card for online purchases... or any purchases for that matter! If a thief happened to get your information, they wouldn't be able to steal you blind! Everyone I've known who uses them seem to love them. It's much safer than carrying cash, you don't have the opportunity to overspend and the money you have in the bank is safe. I think it's a great idea and want to thank you for this discussion because you've made me start to think about getting one myself! Go for it!



• United States
2 Dec 08
interesting, I am really not that familiar with these - do they work like a secured credit card? or do they work like those wal-mart reloadables which will not permit you to spend past the balance of the card. If it does not do that I would worry about having to pay enormous interest fees and charges should we go over that balance. it might be something for me to look in to, I have a teen son away at college and it might be a useful thing for him to have on hand for emergencies but not tempting to abuse it like a credit card would be.