Do u often chage ur Hair style?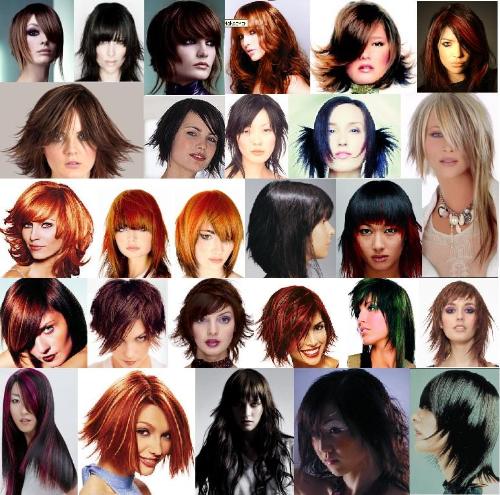 India
December 2, 2008 10:42am CST
do u like to change ur hair style so that you have change in ur looks. How well u do that then? As persons look is almost decided my way of his hair style. I like but it is not possible bacause my hair is not suited to different styles i only shape up hair to some curve. what about u friends?
8 responses

• India
6 Dec 08
yeah...i used to do that in college days, but now not very often. It was craze in those days, but now due to lack of time i don't go for many changes. Actually they are open most of tehd ay, whenever its very hot or disturbing, i pack them in a catcher that holds them together.


• United States
2 Dec 08
Hey!!! I change my hair style very rarely, because I feel strange, but if I've recently been thinking of doing so now because many years ago I dont, maybe very soon i will do it!!! have a nice day and a very good week ;) see you soon and bye bye friend :). P.D Welcome to my lot!!!

• United States
2 Dec 08
No, I am still (cough choke) working. I keep me hair fairly short with my fab hair stylist choosing a style.

• Sao Paulo, Brazil
2 Dec 08
Hello! Hardly ever. I do not change my hair style. All I do is cut it when it gets too big. I don't know if I should change it, but I don't know what should I change to if I did. There are not many styles for me young males, I guess. Respectfully, Munhozmib.


• Malaysia
2 Dec 08
Hair style? I have quite short hair style. I use to have long hair when I was young and one day my ex-girlfriend do up my hair and I change my hair style since then till today. Now I am having spiky hair and not much thing that I could done up to my hair except color them and I cut my hair once a month. Lucky enough my current girlfriend know how to cut my hair and I love the way she wash my hair. Can wait for her to cut my hair again...

• India
2 Dec 08
Ya I love to change my looks. I don experiement with my looks and hair style one the easy way to change your looks. I also try with my bear and my clothings