Who will if all world leader's had a boxing match for the world?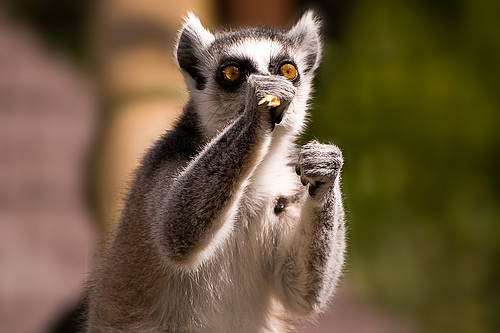 Pakistan
December 3, 2008 2:18am CST
Who will win? Which politician will win the boxing match? Why will he/she win? Who do you think will win a boxing match to decide the fate of the world?
5 responses

• Australia
3 Dec 08
I don't know, but back in the early 60s an Australian author, Russell Braddon, suggested that we could rent out the centre of Australia and a whole load of obsolete weapons to politicians and world leaders and supervise battles between them to decide political and diplomatic problems. That way the rest of the world could dump its weapons and spend the money on real things, like health, education, alleviating poverty, and stuff, and all the young people could get on with their lives without being made to go and kill other young people and any civilians who got in the way. Lash

• Australia
4 Dec 08
Well its not the way I would want to decide who got to rule the world. So the toughest fighter wins and the he beats us up. No thanks there have to be better ways to sort out the mess. I would rather have a humanitarian in charge not someone who wants to win by violence.

• Lancaster, New Hampshire
3 Dec 08
Hmmm.....My money is on Putin, he's pretty stacked. Obama is too skinny, Chavez is too fat, Sarkozy, pretty average, Bush, too old to fight, Harper, may stand a chance till the last elimination round with Putin, Brown.....lol....*chuckle*....yeh.....Bring back Margerett Thatcher though and all bets on Putine are off.

• United States
3 Dec 08
I think we can safely rule out Castro and Kim Jung Il. Past that, it kind of depends. If we are talking strict boxing rules it is differen than if it is just a free for all fight. The easy pick for a politition here is Arnold Schwartzaniger (sp?) but he is not a world player. Putin I think would fare pretty well, but I bet the eventual winner would not be from one of the major players, so switching to this form of international negotiation would cause some major upheval and you would see countries like Jamaca become major world players.