Dogs

Canada
November 8, 2006 7:24am CST
How do you get your dog to stop barking all the time
9 responses

• Germany
11 Nov 06
just say "STOP" loudly, and they understand what i mean

• United States
21 Dec 06
I really don't know. None of my dogs bark a lot & I have 4 of them. What kind of dog do you have? That can have a lot to do with why it barks a lot.


• United States
13 Nov 06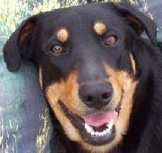 If you dog is barking because someone is there, than be happy he is warning you. However, if you dog just barks at little sounds and barks to hear himself than say NO loudly and do not touch him when he stops and comes to you. If you say No and then he runs over and you pet him, it instills in his brain that barking is ok and you will praise him to stop.

• Philippines
12 Nov 06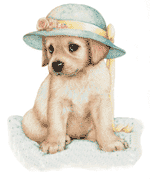 Don't you want to hear dogs barking? Barking means a lot. There must be an intruder coming in your house, catching a house hold pest/s, a premonition that someone will gonna die, something invincible is in the area...isn't this fantastic that they stand as our guard all the time. Their barking is a way of communicating to us...


• United States
11 Nov 06
oops sorry i dont have ne dog as a pet