Luckiest Wife I know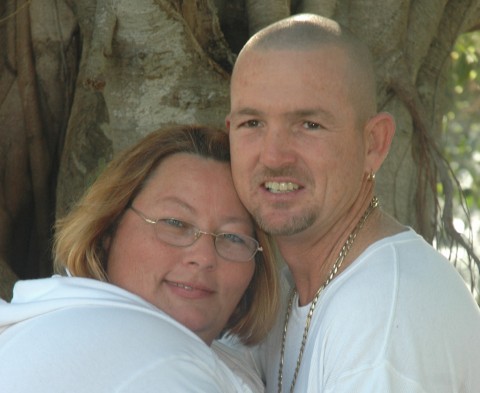 United States
December 9, 2008 10:08am CST
I love my husband. Ok well most of the time I do (just kidding) I am the luckiest woman I know. He works hard to take c are of us. he isn't perfect, just perfet for me. Yesterday he came home a bit early from work and while I was napping, went and bought our christmas tree, then came home put it in the stand to settle before we decorate it, THEN, he pulled out all of the Stove and Fridge and cleaned under and behind them and them mopped the kitchen floor (after the huge mess he made from cleaning behind stuff). I didn't even ask him to do it, he siad he hadn't done it in a while and he wanted it to be done before CHristmas...... I adore him and although this isnt really out of charter for him, it made my week! any one have a gem of a husband like I do?
3 responses

• United States
10 Dec 08
That is great! My hubby and I have been married for 10 years on January 1. We have been married since we were 19 so we have literally grown up together. I love it when he does little things for me and for the kids. It is often the little things that we see instead of the big ones.

• United States
10 Dec 08
That is so sweet! I have been with my hubby for 15 years and I would love to say we grew up togher, but I am 5 years older and I have know him since I was a teen ( he was 10 (lol) I really do appriciate all the wonderful things he does. I really like the extras... like tonight he added more outside lights for christmas, some thing I have wantted for years, but he always resisted. Now that most of the kids are gone, he is a bit more nostalgic I guess. I love him either way! Thanks for sharing!


• United States
9 Dec 08
I agree about feeling my husband is my best friends and a blessing. I totally get the balancing each other out too. we are as differnt as night and day, but it works beautifully for us. Thanks for sharing...

• United States
9 Dec 08
that is so cute. i sure wish my hubby would have done it...

• United States
9 Dec 08
Thanks, I know it may not seem like much to some, but I know there are others who get it. I really am tickled pink about this latest surprise!