How did you all meet?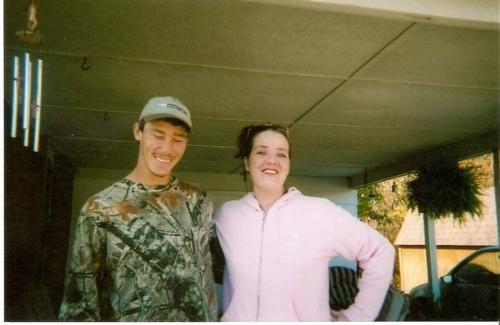 United States
December 9, 2008 12:53pm CST
How did you meet the person you are with? I met my fiance, when my sisters boyfriend said hey I got someone you can meet, he is a good fellow. They are cousins. So one day Joey set up for me to meet Scottie. After the first day we met. We talked on the phone every night and got to start spending time together. Then we started dating we have now been together going on 2 years. Most wonderful times I have had in a very long time.
5 responses

• United States
10 Dec 08
I was introduced in high-school to my now husband by one of my friends. The introduction was something like (my friend) hey come over here let me introduce you to my sister's boyfriend. I spoke and went on my way. Years later this same fella ended up working with my dad. He was still dating the sister chick so we only spoke and moved on until a few months later when she called it off. Upon their break up and a weird kind of separation of my own we decided to go on a date and see what happened. Our first date went well but neither was sure of going into a steady relationship just yet so we called off all dates. Months later after a phone call to say hello we again reunited and attended a near by fair for the evening. The conversation that reunited us (a 96 Camaro) sealed our fate to be a couple for now almost 10 years. Thank you Chevy!

• United States
10 Dec 08
Interesting way to meet and be together. I wish you both the best of luck.

• United States
10 Dec 08
LOL yes it was and thank you very much. I wish you the same.

• Denmark
9 Dec 08
I met my fiance on the internet. We exchanged a lot of letters at first, and after a while we decided to meet in person. I was so nervous, but our meeting went really well. We went for a cup of coffee, it was supposed to be a short meeting, but we kept on talking for hours. We agreed to meet again and shortly after we become a couple. Now we are livng together and we are getting married next year.

• Philippines
10 Dec 08
Actually i can say that fate brought us together because we are classmate during or elementary days but my family decided to move out to other place that's why i can't remember him. After 27 years he tried to look for me and search me in the internet and there he find me. After that we've been a good friend and decided to meet again. And now we are happily married.


• Jamaica
9 Dec 08
Well for me i met my girl friend at a wake held in my area about 7years ago. Its a night i cant forget my friend was dating my now girl friend friend and he invited them to the wake. He called me to come by because he had someone he wanted me to meet, on seeing her my life change forever that night love at first sight. We are still together now and growing stroger each day.