Has Anybody Ever Bought Health Insurance Online?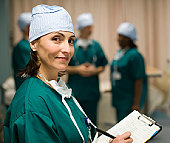 United States
December 10, 2008 1:55am CST
Most of us have some type of health insurance, at least if you live in the United States. I have it through my husband's group policy where he works. I also have Medicare which is a medical insurance for people over 65 and those who are disabled. (me) I was interested in how people buy health insurance online and wrote an article about it. If your interested in knowing more about it, please click here: http://www.associatedcontent.com/article/1022538/buying_health_insurance_online_a_growing.html?cat=5 I've never personaly bought this type of insurance online and am wondering if anybody out there ever has? Was it as easy to do as people say? Was the coverage any good? Thanks! Have a great day! Char

6 responses

• India
15 Dec 08
Health is a matter of concern that required preparations for its safety. Since, i wanted to buy medical insurance online for me and my family, i decided to visit the site http://www/apollodkv.co.in. This insurance company provided cover for all the concerned medical issues. There feature to buy insurance online is very easy and safe. Being a very slow person, especially on computers, it took me 8-10 min reading and entering my details and finally i got my copy of health insurance. There health insurance agent called to confirm as well.

• India
15 Dec 08
Sorry the site name is http://www.apollodkv.co.in, as i said i am slow on computers..sorry for the miss type

• United States
10 Dec 08
I have purchased health insurance online as well as researched it for my clients. My career is in niche insurance that is sold online so I can attest to the fact that the companies are real people that offer real coverages, just offer it to you quicker. You always want to check their A.M.Best rating in order to check the stability of the carrier.

• United States
16 Dec 08
I'm sure there are many companies online that are legitimate, and you get the convenience of shopping online, but I prefer a more personal experience with something as important as health insurance. I don't think I would buy online just for that reason.

• Canada
10 Dec 08
the coverage online is as good as anywhere else, you shop around like you would anywhere else and that actually is the best feature, you don't have to go further than your computer to get the info you need so you don't have to buy the first policy that you see.

• United States
9 Mar 09
I wish that was true but it is not. More and more people do not have health insurance. Be very happy if you do have insurance because with so many people being laid off so many people are without health insurance.