Useful tips on how to avoid the holiday shopping stress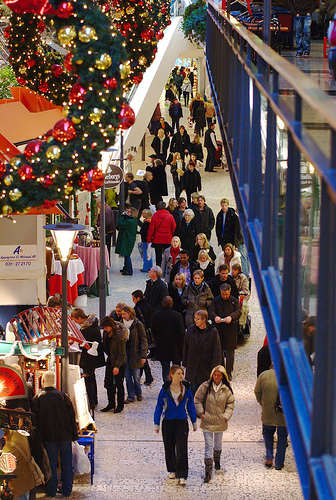 Sweden
December 10, 2008 6:21am CST
The Christmas season is one of the big annual events that surely will cause you a huge load of stress, mentally and physically. Why? Because this is the only time of the year when gift-giving is seen as a essential thing to do and gifts matter a lot for most people. Thinking of the best gift for Christmas is one thing, finding and buying it is another thing. Both can induce mental and physical stress. How to avoid the holiday shopping stress? 1. Set a budget - Instead of worrying later on that you have spent too much for gifts that you don't have anything left to pay the bill, set the amount you intend to spend for gift-giving. 2. Use gift-wrapping services - This also saves you time. Although I still prefer you wrap the gifts yourself and put a touch of your creativity, it may not be a practical thing to do when you have hundreds of gifts to wrap. 3. Make the Santa list - List. List. List. Begin listing now so you won't worry at the eleventh hour that you have missed your friend. List all the names you plan to be part of your generosity this season. 4. Buy now - When is the best day to shop? Today -- weeks before Christmas. Make it a habit to buy the gifts in advance. Most likely you'd bump into cheap deals if you shop early. If you are reading this on December 24th, then it may be too late. 5. Buy duplicates - This has always been my problem. I always want each gift to be different to a point of thinking too much what other gifts to buy. Maybe it is time to buy in doubles. Give one to a friend in the West coast and the other to someone from the East coast. This way, nobody knows you are giving the same thing. 6. Use the Internet - Why wade through the snow and struggle in the cold just to be in the store? Shop online. Use the power of the internet. But be careful when shopping online. Make certain you are buying from secured stores. Do you have other shopping tips to add? Just leave a comment. Enjoy shopping this holiday season. Don't forget to buy me a gift.
3 responses

• Philippines
12 Dec 08
[b]wow! these tips are great. now i wouldn't be on the list of people who does panic buying haha since i haven't done any gift buying yet for this coming christmas.. whew!!! happy posting and happy mylotting![/b]

• United States
11 Dec 08
Thanks for sharing those really good tips. I personally prefer to make things homemade so that I do not have to major store shopping. However there are some people you just can't do homemade for and for that I prefer internet shopping if at all possible. Christmas season + Stores = Danger from crazy shoppers! LOL ((HUGS)) Momma B

• Philippines
11 Dec 08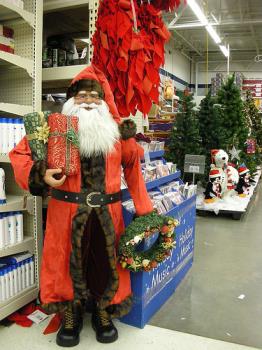 Great tips, I'm glad you shared this to all of us. Christmas is fast approaching so your list of useful tips will serve as a great help. I think I'm gonna go to the mall tomorrow and do some shopping of my own. I'm not really a shopping junkie but I'll try to apply these practices tomorrow. Holiday - a day on which a festival, religious event, or national celebration is traditionally observed. Shopping - the activity of buying food, clothes, and other household needs at the local shops. Stress - externally applied to a body which cause internal stress within the body. Let peace reign. Let love rule.