Have you Had Lazer Hair removal???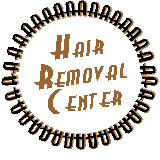 United States
December 10, 2008 4:30pm CST
If you have I would love some insight. So, Where did you get it done? How much did it cost? What was the recovery like? How bad did it hurt?I would really like to get this done, but I need some personal experience to help influence me. Let me know if you would recommend this procedure, or i you have another idea for hair removal, that is cheaper, and possibly not painful???
1 response

• Philippines
11 Dec 08
I don't think that its painful. I had a friend way back in college with lots of facial hair and he had it removed. He had to undergo many sessions before he became hairless. I would like to undergo the same procedure in not so distant future. I would love not to have to shave or pluck hairs.

• United States
13 Dec 08
I hear you! I also have heard that you have to go through at least 3 sessions for the treatment to be permanent. That's another reason I asked this question, so I could get all of the details from a person who has actually gotten this procedure done. I hope someone can give some insight. And if not, please let me know how it goes after you get the procedure done!