Robert PAttinson On Q&A? " Im a really BAD kisser"

Philippines
6 responses

• Philippines
4 Jan 09
he is just fine on the screen...maybe it's because of his role..he is a vampire and he has to emote in a different way...like it's difficult for a vampire to kiss a human being of course...but he and kristen just did well...simple and understated kiss...

• Philippines
4 Jan 09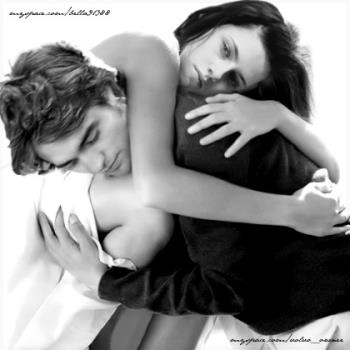 MWAHAHAHAHAHAHAHAHAHAHAHAHAHA I remember watching the part in the movie where bella and edward will kiss for the first time. edward: don't move. stay still. bella " KISS HERE [b]

• Philippines
7 Jan 09
ahmm... rob did say on the interview his truly a bad kisser... you know a man like him is kinda shy in terms of kissing thats why he says his a bad kisser

• Philippines
7 Jan 09
yes. but despite of that, he is still adorable


• Indonesia
8 Sep 09
That's sounded he was really get hungry. Lol. Look out Kris.

• Philippines
30 Dec 08
haha. i don't care if he was a big kisser. i really love robert pattinson!

• Canada
14 Dec 08
Yeah I would think kissing someone on camera would be scary.