Will u often "update" softwares?????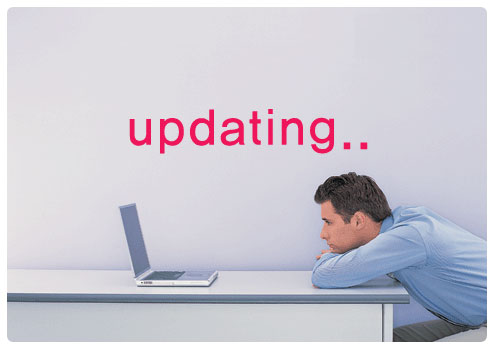 India
December 11, 2008 6:09am CST
Updating is the thing which we always do many times.And many softwares becomes complete by updating it or else they will not provide its services correctly.. But recently due to updates my friend got problems for her system which made to format completely the system,,,,,so from then Iam updating only which are important for updating . So friends is updating all softwares is good or not,,? Do u update always softwares?
9 responses

• United States
11 Dec 08
i have mine always to where they will automatically check every so often to update.. since i have cable internet its easy and i dont have to think about it


• India
13 Dec 08
The best thing is never ever upadate ur o.s if that is installed with a fake key...... nxt best thing is only update those s/w which will be frquentlyyy used n think of the use u make of ittt or elsee just leave it!!!!!!!!!!!!!


• India
11 Dec 08
yeah i definately do.. i really like to keep all ma gadgets up to date..thnks..cheers!

• Philippines
11 Dec 08
I don't usually update softwares because sometimes the new versions do not work as well as the ones I am used to. Cheers!!

• India
11 Dec 08
Yaa u are right friend some times we will get problems while updating for newer versions ,,,Once this happened to me for opera software for plugins.....Also in some cases updating is must for better performance of software. thanks for response and Happy mylotting:)

• Philippines
11 Dec 08
Just some critical or important updates, usually security software. I make sure that I read first what is the update before running it. I believe there is a windows update for Vista that will run Service Pack 1 on your computer and most of the time it will just ruin your operating system because there are still necessary updates that you have to manually download first.


• Guangzhou, China
12 Dec 08
I seldom want to upgrade softwares. I think the latest softwares are usually bigger and they will slow down the computer. And sometimes the new features are not so necessary for me. Such as I am still using Photoshop 4.0 and it's fine for me. I don't want to use the latest version anyway. I love China