where do you want to spend your vacation on the mountain or beach?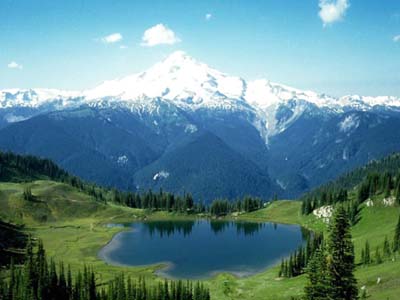 Philippines
December 12, 2008 12:32pm CST
I would love to spend my vacation on a mountain. When I am on top of it, I feel that I have achieved great things in life. Also you can breath fresh air up there. You will enjoy the view below it. You're free from noise. Most of all, you'll obtain peace of mind.
9 responses

• United States
12 Dec 08
Hmm...I don't like sand. I don't like being gritty or getting dirty. But I do love the water, and if it isn't too hot I like being out in the sunshine. I am not a big fan of the snow either. So, if it weren't too cold I suppose I wouldn't mind the mountains. I guess I didn't really answer that question, did I?

• United States
15 Dec 08
There are times I like seeing the ocean, but I prefer the mountains. There's a gentleness about the mountains that the ocean doesn't possess. If you like a lot of activity, I suppose the beach is the place to go, but I'd rather go somewhere quiet.

• Indonesia
14 Dec 08
I agree in a mountain the silence make me think what I'm, what I'm doing until now is good enough for my sake or another people, is good enough for god.

• Philippines
13 Dec 08
Definitely I'll choose Beach..I love going to beach, it's so relaxing, peaceful and the atmosphere is very cool.

• Malaysia
13 Dec 08
I prefer to spend my vacation on the mountain. I like the windy or cold whether on the mountain. I chose to propose to my gf on the mountain last year. But then beach is a good place for vacation too. I visited some island, I found that I was truly relax when I was away from the city and on the island! All I did was swimming, snorkeling, sun bathing and etc.

• United Kingdom
12 Dec 08
Where I am going has beaches, a mountain and a city. It has penguins and baboons. It is Cape Town in South Africa. It will be summer there and so hopefully it will have sunny warm weather. I like variety on a trip like 2 days at the beach, 1 day climbing a mountain and 2 days exploring a city. When I was in Hong Kong I stayed on top of Mount Davis and the view was amazing, especially at night. I have climbed mountains in Norway, Australia and New Zealand. I adore spending time on tropical beaches and going snorkeling. I am more likely to independently travel around that stay one place.

• United States
12 Dec 08
The mountains are great. The air even smells different up there but my preference is the beach. There is something about the sound of the water rushing into the shore that calms and soothes me. I can walk along the beach for hours. It's captivating.


• Malaysia
12 Dec 08
I prefer having my vacation on the tropical island beach rather than the mountains. On a beach we could easily lay back and enjoy a candle light dinner or watch the sunset. If really want to relax you mind you could go for scuba diving and best of all you can enjoy a decent seafood too.