worlds largest mall: third on the list is SM NORTH EDSA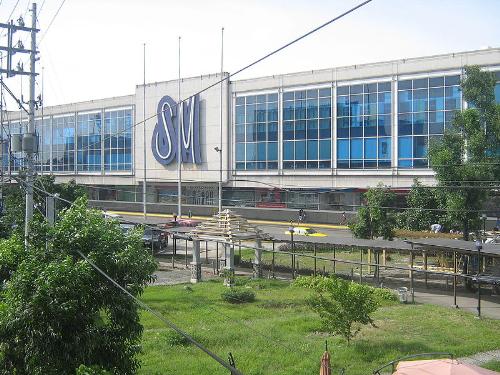 Philippines
December 12, 2008 9:55pm CST
here's the link, http://en.wikipedia.org/wiki/List_of_largest_buildings_in_the_world scroll down it is on the down part ofthe page. MALL OF ASIA is on the 6th and Mega Mall is on the 12th. wow.... there are a lot of hungry and no job Filipinoes and still we have big malls. this is a shocker. it is not even a tourist spot. but as the owner of SM malls said... that this is how confident he is, seeing that our country will survive on this crisis we are facing. what can you say about that?
6 responses

• Philippines
13 Dec 08
Well, I am pretty sure that Henry Sy and his ilk will survive the crisis. I don't know about the scores of jobless and hungry Filipinos. They will probably live through it, but the quality of their physical and mental lives is another matter. I have long avoided going to any of the SM malls especially during Christmas. All the lights, the blaring music, the glittering shining lovely things to buy, and omigosh crowds of people - they depress me even more. All that beautiful and happy scenery is untrue to the real economic situation. But anyway, Merry Christmas to you and happy mylotting!

• Philippines
16 Dec 08
it may depress some but some get entertained with those lights and blaring music. they forget how bad it feels to be jobless when they are inside the mall. it makes them somehow happy. for example children they are happy when you bring them top the mall and of course parents feel happy when they see their child happy. those big malls somehow brought jobs to others but not to all of course. thanks a lot for the response and merry christmas to you too.

• Philippines
13 Dec 08
at least malls provide not only recreation but also jobs to filipinos. but the only saddest part is, the number of malls in the philippines is bigger than the number of hospitals. Anyway, malling will always be a part of filipino's daily life whatever your status is.

• Philippines
13 Dec 08
you have a good point. so far here in our city there are more hospital than mall. we only have 2 small malls on the SM marikina is just newly opened. i can say that we have more hospital... i agree with you that mall will always bea part of filipino's daily life. thaks a lot for the response

• Philippines
13 Dec 08
all i can say that henry sy is most wiser businessman here in the philippines. well he just put a mall so we can have a place wherein we can forget the problems that were facing right now. eventhough we just making rich the mall owners it is good that we do have a place where we can spend a happy memories.it obvious to our malls that theres a lot of people going there eventhough they dont have enough money, they just spend there time there just to enjoy.

• Philippines
13 Dec 08
thats a good point and during a very hot weather you can just go at the mall for it is cold there. har har har. i am not much of a mall person but we go there once a week to go the supermarket. how lucky we are now that there is SM marikina already. thanks a lot for the response

• Philippines
14 Dec 08
it's also amazing that "4" of among the top 20 biggest malls are in the Philippines. Check it out.

• Philippines
13 Dec 08
Oh really? I thought that Mall of Asia is the largest here in the Philippines. Well, thanks for the information! I never have gone to SM North Edsa. It is so far from our house. But when I was still young, we used to go there because it was the only mall during that time. There was no Megamall and SM Makati yet. Henry Sy is really successful. I will ask my husband if we could visit SM North Edsa sometime.

• Philippines
13 Dec 08
Well I'm shocked to see that SM North EDSA is third on the list. It was not that big before but I guessed since they renovate it and expanding it it even top the Mall of Asia which I think is much bigger. Well Henry Sy is indeed one of the rich businessman in the country. Filipinos are fond of shopping even in crisis and Henry Sy knows that.