What is the wall paper of your desktop/laptap?

Philippines
December 15, 2008 12:34am CST
My wall paper is the image of my fiancee. So that I wont miss her that much when I am at work. How about you guys? Have a nice day to all of you!
9 responses


•
15 Dec 08
I have a folder containing approx 1000 wallpapers (hand selected by mean because the wallpaper has to be high quality or I won't keep it). Because I have so many, I change my wallpaper every few days to something new. My wallpaper collection can vary from landscapes, cars, animals and digital art.


• Philippines
16 Dec 08
Actually I don't have an own computer but in my cellphone, I do put wallpapers, sometimes according to my mood, when I miss my family's I put their pictures, I love taking pictures of a beautiful flowers so, I'll try this sometimes to use as my cellphone wallpaper... Our picture of my fiance were I use too.... For now the wallpaper that use of the owner of my computer us it are always animation... its so nice and I love it to, he change too always the wallpaper but just different character of animation...


• India
15 Dec 08
my wallpaper is of teh statue of liberty and your wallpaper is a sweet one im sure she would b really happy to find tht out happy lotting and have a nice day! take care

• China
15 Dec 08
It's very interesting. I think the wall paper will sell ourselves in a way. Sometimes it represents our hopes or what we care about. For me, my lovely son is my whole and my pride so I put my son's picture as the wall paper. While my husband who wants to have his own car so his wall papers are different kinds of cars. Hope all our dreams turn into reality.

• United States
15 Dec 08
MIne is a photo of a Japanese botanical garden. So pretty and I would love to be there right now.

• Philippines
15 Dec 08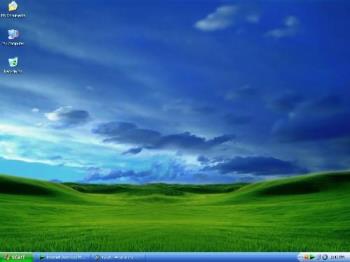 I am using the default wallpaper of my Windows Royale theme. I always like things default so i'm using this one. It's pretty much cool and relaxing because of the color green that occupies most space in my wallpaper. The one on my photos is my actual desktop.

• Mexico
15 Dec 08
My wallpaper is a black car