I want to know..

Malaysia
December 16, 2008 7:36am CST
Hi there. I want to know why there's so little amount of people in 'invent something' interest. Do most of the mylotters don't like to invent something? Isn't it fun to invent things?? I have lots of ideas to discuss but then, there's only little people. So, I'm dissapointed.
1 response

• India
16 Dec 08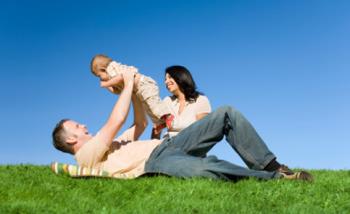 I will always give importance to the investment first.. because tomorrow is not known by us.. Now a days, lots of banks and the financial institutions has been offering the investments cu*m the insurance plan, it is always better to go for the investments cu*m insurance offer, which is very much helpfull for every one.. Before that i would like you ask you something: -- Are you from which country?? -- Are you an investment consultant?? (LIC or Post office/Mutual fund agent??/Invesment consultant??) Any way, every one, should plan for the investment, once they start earnings, the old proverb is there "your first expensese should be your savings" now you can change the word as "Insurance cu*m savings" instead of "savings", because now a days, if you go out from your home, till you come back to home, your life is not at your hand.. I found lots of accidents on the road daily.. Even though if you drive very carefully, the people come behind you, will not be perfect, and you will not espect every one should be perfect. All the very best to you.. did you concentrate more on your investment part?? keep postings and enjoy myloting.

• Malaysia
17 Dec 08
May I ask? Did you understand my question in the first place? What I'm trying to know here is why there is only 3 people (including me) in invent something (an interest you can add in your myLot account)? I don't intended to hurt your feelings but I think you misunderstood what I'm trying to say. Anyhow, thanks for the respond.

• India
22 Dec 08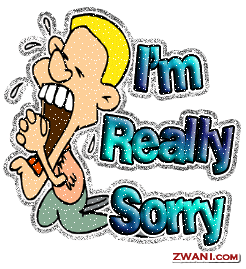 Sorry friend, i have really misunderstand your discussions.. Very very sorry, once again for the same.. Since the same is not much popular in the day today activity, and also will not attract the common people, you will not find more people under those interest. Invention is not a common people's thought, this is the thought of the extra-ordinary people, those who are having the enough food to eat, enough dress to wear, and also enough money to spend.. then only they will think about the further generation's inventions.. In the country like india, more than 60% of the people are formers, they are searching their next days food.. and running throught that, they will loose their life.. I have given you only one example only about, you can find much more in people still below the poverty line. Due to these type of problems, people missed to give their attentions to that type of interest. All the very best for your disussions.. and enjoy mylot.

• Malaysia
23 Dec 08
Well, what I think is, invent something is not only for people who has the money. Even a little child from a poor family can invent something. What's matter is the idea and the will to done the idea. If you said that most of people in India is farmer and poor people who are searching for next days food, then, they could think of way to increase their crops. When their crops increase, they will have more than enough to eat. From there, they can keep a certain amount for them to eat in a certain period and rest they can sell at the mart. From there, they can collect money to increase their farm size. When their farm is bigger they can collect much more money. Then, they will not live in poverty anymore. Is not like you can't work and think at the same time. I always does that, thinking while I do anything. We human actually can actually do at least 2 works at the same time. So, while the farmers are working at their farm, they can think a way to make better crops. So, the fact is "anybody can invent something. it's just a matter of make or not make the idea come true." Happy mylotting and happy thinking.