Who knows anything about Forex trading, Finexo,...

Canada
5 responses

• Philippines
17 Dec 08
I'm not familiar with Finexo but I did trade forex. In fact, I'm gonna trade again once I my liquid assets would start flowing again. But based on your explanation, Finexo might be a fund managing company. In other words, you invest a certain amount of money, and they will manage the money for you. They will be the ones to actually trade forex while you just wait for the profits, if any. But be forwarned. Forex is high-risk. In fact, around 90% of people engaged in forex trading lose money and they lost money will be used to pay those who actually profit. They say you're not really a forex trader unless you lose money. I lost money. That must mean I'm now a bona fide forex trader. ;p When it comes to forex, invest only money you can afford to lose.

• Philippines
17 Dec 08
With all due respect to sixclix, be careful when you do Forex trading. It isn't like the Stock Market. it maybe similar but it also has major differences. The risk and volatility is greater in Forex Trading. You could either lose or gain a lot of money fast. Maybe it is good to educate yourself first or if you already have enough knowledge just be careful out there.

• Philippines
17 Dec 08
It seems you know a lot sixclix. This is indeed quite a very adventurous form of investment. Sorry I did not catch your warning there. Anyway, what you said is true and you speak really as having lots of experience on this thing.

• Philippines
17 Dec 08
I have about a year of experience with forex so I'm not sure if it's a lot. But I did do my research on it extensively and I did work for a forex company for a few months. Regardless of my "extensive" research and study on technical analysis, I still lost money. So there's goes another warning.


• Canada
19 Dec 08
Well a lot of people have been battered by Forex trading that it was peculated that it is being controlled by a cartel who hold the funds and realese at will so that investors may not guess what is happening. Even those that trade now use cunning ways to make people invest.

• Canada
20 Feb 09
finexo i just another forex scam broker

• India
1 Mar 09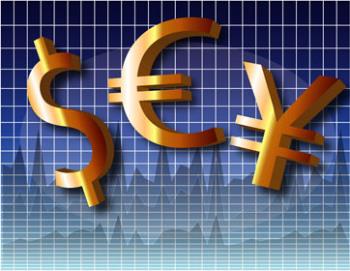 finexo will not trade for you you have to trade with your money and withdraw the profits... forex trading can be very risky at times and if you dont know what you are doing you could sustain huge losses. so please educate urself well before jumping into the forex bandwagon. further u cannot make much money by trading $5. u need atleast $1000 to start making good money from the forex market. only trade forex with the money you can afford to loose.