does the "lol" language stick to you?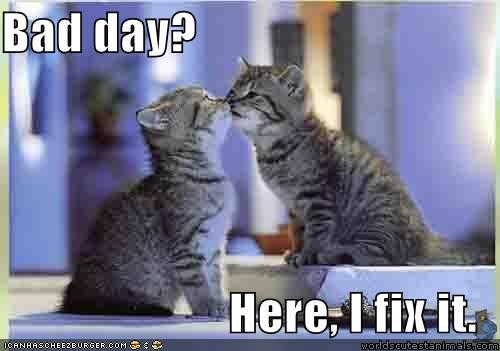 Philippines
December 17, 2008 6:54pm CST
I've been surfing http://icanhascheezburger.com for the past days and am in page 237 (LOL). I noticed that I'm beginning to have the urge of intentionally misspelling my words and messing up with my grammar. But I try to fight it. I figured that just because they look cute on cats, it doesn't mean it'll look cute on me:D If you're not aware of the site, it's mostly pictures of cats and they put funny/cute captions. Share your favorite lolcat!
2 responses


• Malaysia
18 Dec 08
Cool, LOL can also mean lady of leisure and definitely it is being widely used here as a different meaning altogether but I get to use it often as an expression. I have yet to check on the link you provided.