Which coast of USA is more beautiful? East or West?

India
December 17, 2008 9:50pm CST
USa has a long coast line on bothe the East and the West. The eastern coast appears to be richer with the Capital Wadhington there and als New york. But from natural beauty point of view, which coast is better. Where do you have the maximum beaches?
4 responses

• United States
18 Dec 08
I have lived on the East and the West coast, presently in San Francisco. I love the West coast and it's vast beauty. The Redwoods, Cliffs, Mountains, and the marine life. Driving up or down the coast on Highway 1 is the ultimate. At every bend new scenery in all it's glory and splendor. But if you want to swim or just go beach combing I would have to say the East coast.

• United States
18 Dec 08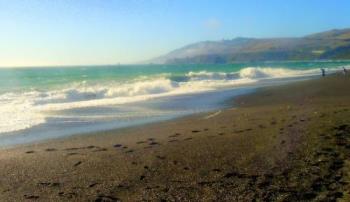 I am partial to the West coast since I have spent most of my life there. Although, I am not familiar with southern California, I have spent over 20 years in the northern part of that state. The redwoods, ocean and other scenery is breathtaking. I have included a picture of the beach near where I lived.

• United States
18 Dec 08
I've been all up and down the west coast. I like the openness and nature. The weather is also nice. As for the east coast, I've only been from Jacksonville, Fl all the way down to Key West, Fl and within the inner Gulf of Mexico (all by car) region. Florida is definitely different from the west coast. The water color and clarity of the ocean alone is amazing and surreal. If it weren't for the humidity (which I hate), then I would say Florida, but since I'm a California girl, I'm going to go with the west coast. Since I've seen the entire west coast and not the entire east coast, my answer would be more bias to what I've seen and experienced. (south) Florida is still a beautiful place to visit nonetheless.