What was your experience like?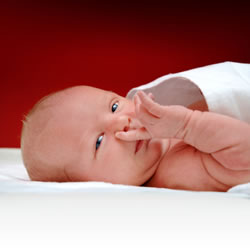 United States
December 19, 2008 11:25pm CST
Drugs? No Drugs? At Home? Cesarian? Hospital? Home? After driving myself to the hospital with contractions that were 10 minutes apart, I had to argue with the nurses about being in labor. The woman kept telling me that since the machine said I wasn't in labor, I had to go home, even though I was falling to the floor every 5 minutes. She was acting as though I was wasting her time by being there! Finally, four hours after I got there, they decided to humor me and let me lay down on a gourney, at which point they scolded me harshly for
peeing
on the gourney. A short time later, they realized my water had broken. "Am I in labor
NOW
?!?" I asked them. They conceded that I was indeed in labor at that point. I was wheeled into a room and left there alone. When the clueless nurse Miss Twit finally returned, I was on my side with my back to her and she yelled at me saying, "I thought I told you
not
to push!!" I held up a finger (the index finger thank you very much) and wiped my mouth before falling back on the gourney. She exclaimed that I was farther along than she realized and left the room again. Some other woman eventually came in, being trailed by the clueless twit and checked me out, then told me to grab my knees and push. The next day I saw the woman at the recovery front desk and she was talking with some other women. She turned to me and said, "There was absolutely no warning with this one!" at which point I told her there was plenty of warning and asked if she could recall the four hours I was there trying to convince them I was in labor. The twit was nowhere to be found, which is a good thing because I probalby would have pulled her hair out. So I had natural childbirth (no drugs) in a completely unnatural setting (a hospital). Next time, I'm getting a midwife. How about you?



10 responses

• United States
20 Dec 08
Ok so how's the baby? Can you show us pictures? Every once in a while you run into real twits, you wonder what makes them like that? Job burn out, just stupid, but if so, how do they keep their jobs? I say forget it enjoy your new little one and get on with life. Happy Holidays

• United States
21 Dec 08
I recently watched "The Business of Being Born", a 2007 documentary, which got me to thinking about my own experiences in giving birth. If you have Netflix, the movie is available for instant viewing online. My daughter is doing wonderfully! She's turning 3 next Spring and will be starting preschool next Fall. Thanks to her Preschool Prep DVD's, she'll be ready to go when the time comes. I make her watch them in Spanish too (my attempt to make her bilingual).



Happy Holidays!

• Philippines
20 Dec 08
I have given birth twice and you could say that a red carpet has been laid out for me by my OB. A month before the expected birth, I had to be checked weekly by my OB. On the day of the expected birth, I was told to go to the hospital and the people were already expecting. The resident doctor examined me and put me in labor room and I was monitored every 30 minutes. Since I don't like to be poked or checked by just any nurses or doctor or student doctors, my OB had instructed that only the resident doctor to examine me and herself. Four hours before I gave birth, I have my own doctor with me all way and guiding me through the labor pains.I guess I was lucky to have my own doctor. Both times were normal for me.

• United States
20 Dec 08
cdparazo, Sounds fabulous! This is sort-of a small town and I hadn't even been here a year yet so wasn't aware of how incompetent they are. Had I known, I probalby would have gone back to Santa Monica to have my baby. Thanks for your wonderful response!




• United States
20 Dec 08
Wow, I think I'd be filing a complaint with that hospital for sure! I went to the hospital in the middle of the night with a back ache. I felt sure it wasn't labor since the pain never lessened as "contractions." But while pacing the floor in pain my water broke. Umm ok, I guess I AM in labor. 27 years ago when my son was born they didn't seem to do much for pain. So, we did natural childbirth. My son was 19 inches long and weighed over 9 lbs. It was like giving birth to a butterball turkey. LOL I asked the doctor afterwards how many stiches I had and she replied, I've no idea - I've lost count. Yikes. So much for the average size baby the doctor had predicted I'd have. Oh, and while delivering in a birthing room - something new back then - my mom was put on the phone in the waiting room so she could HEAR the birth. What a stupid thing to do. So then I couldn't yell or scream for fear of scaring my mom. I wanted to wrap the phone cord around that nurse's neck! My son was born in the morning after being in labor all night. The nurses then left him in my room all day for me to care for. By 10pm I was calling the desk and asked them to take him to the nursery. They said "oh, we thought you'd want to keep him with you." I said I need sleep! I can keep him with me when I'm discharged. The next day they told me to walk down the long hallway to take my shower. Now while grateful to be able to shower, I was as weak as a kitten and thought I would crash before I got the shower done and got back to my room. The nurses, who seem to spend most of their time sitting on their
@sses
didn't seem the least concerned. Other than that, my hospital stay was fine.

• Canada
20 Dec 08
that is absolutely horrible and I would make a complaint to the hospital for your rude and unprofessional treatment, there is an umbudsman's office at every hospital for that.

• Canada
20 Dec 08
forgot to say I had a ceasarian because the baby would not come, but I was treated very nicely with kindly nurses.

• United States
28 Dec 08
Well lets see the road leading up to having a Csection was not pleasant at all. I had severe morning sicknes for the entire frist 3 months. I had a good month where I felt good. Then my blood pressure started to rise. Month 5 on bedrest (which I couldn't stay in bed cause hubby exhubby now was always needing something) month 6 in hospital in bed rest where I actually could stay in be. Tail end of month 6 transferred by helicopter to another hospital in another sate more capable of handling a preemie less than 3 pounds. Month 7 rushed into OR for an emergency Csection. Month 8 released from hospital going home without baby. Month what would have been 9th month bringing baby home. Baby is now 18 and you wouldn't even know that she had been 2 pounds 14 ounces at birth.

• Singapore
26 Dec 08

If you were my wife, and I found out that happened, I would take that twit up to her superiors and make sure she never see the inside of another hospital as a nurse! How idiotic can a person be? When an expectant mother comes to you and tell you she is in labor, you prefer to believe a machine?!? But I must also applaude your courage and strength. TO be able to drive yourself to the hospital when you are in labor. And then go thru that crap with that twit. Thank goodness the baby is ok. I shudder to think what would have happened if the baby fell out to the ground while you were standing there arguing with her! CONGRATULATIONS to your birth! Is it a boy or a girl? Any pictures to share?


• United States
22 Dec 08
I'm happy that everything ended well. You experience was quite a bit like the one my daughter had. She went to the hospital a couple of times with severe pains but they told her to go home that she was not ready. At least the nurses she had were nicer than the people you dealt with. One thing I do know about labor since I used to work in a pre-natal clinic is that until your cervix is dilated wide enough and the baby is down and in the right position there is not much to do other than just wait. One the other hand there are always a few oops even under the best of circumstances. Look at it this way, now you have a good reason to say that you are stronger than any man! Can you imagine a man giving birth? Enjoy your baby.

• India
22 Dec 08
My gosh! This sure scared me....how come they did not believe it when you were telling them you were in labor? How stupid could people get? Well, I have not had a kid yet; so really don't know about the experience. Cheers and happy Mylotting


• Singapore
20 Dec 08
Congrats on your childbirth ^_^ Well that's a bad experience for u though.. Being in the hospital and yet u cant give birth there.. That sounds ridiculous and those nurses's attitude is really bad too.. SInce u are heavily pregnant, and they should look out for u instead of trusting the stupid machine?? The machine is not prefect, and it has proven them wrong this time, as your expense.. As for the inexperience nurse or clueless nurse, she's the worst among all.. haha =D BUt still, in the end, u managed to give birth naturally with no danger, and that's good enough ^_^