Do give for Christmas Gift Cards and how many people get them from you?

Canada
2 responses

• United States
21 Dec 08
Yes, we get gift cards all the time. We give gift cards too. We don't like giving the wrong gift and people can choose their own gift, you know? Most of my gifts are gift cards, and I get a lot of gift cards, too. What type of gift cards do you get? Have a nice day. Pablo

• Canada
21 Dec 08
I always get from my brother restaurnt gift cards,l am happy with them. cd

• United States
21 Dec 08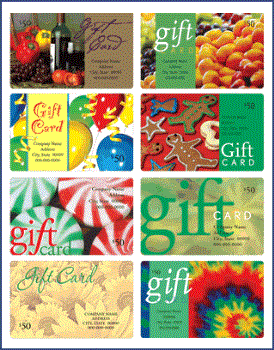 I get gift cards sometimes and i like them. they do come in handy. i don't get them as much as i used too though..

but I don't really ever give them though... sometimes i give my cousin one to a book store because i don't know what he likes to read...but i don't think i have ever given anyone else a gift card before... not as a Christmas gift anyway..

• Canada
21 Dec 08
They are handy I really like them I bet your cousin dose to they are a great great gift for any one!!! cd