How many ID's do you have?

Philippines
December 21, 2008 8:41pm CST
In every business or government or any transactions we have we need to have an ID to show in those different transactions. Luckily most of us have an ID because we are an employee or students. Aside from your School or Company ID what other ID do you have? Thanks for sharing. Have a nice day..



7 responses

• United States
16 Mar 09
I have my drivers license, my passport and my FM3. Being an US citizen living in another country, I need to have all of these. I don't normally ever need to use them, it's not like I'm flying around the world, but I always carry them with me.

• Philippines
15 Mar 09
aside from my office ID, i also have a passport, social security system ID, my ID as deputy of the movie and television review and classification board, paralegal team ID, and an ID from the NGO where i work as volunteer.

• Philippines
23 Jan 09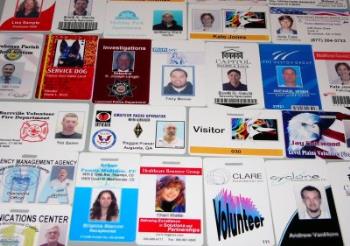 I have my social security ID and my passport. Sometimes, there are establishments that do not honor office IDs.


• Philippines
22 Dec 08
I have an Alumni ID then a new office ID then an expired PRC or Professional Regulations Commision ID

• Philippines
22 Dec 08
Hi warrior_777! I have my social security ID and my voter's ID aside from my previous Company ID and my current School ID. I actually had my Social security ID last September 2008 only while my Voter's ID had been with me for the last year. Have a nice day!



• China
22 Dec 08
well, i only have 2 photo ID currently. that's my resident ID and my Company ID..maybe i will get my driving licence ID soon...i've got many IDs when i was a student.coz we often need a ID to take some formal exam..for the nonphoto ID, i have got many such as my bus card..have a nice day and happy mylotting!

• United States
22 Dec 08
The only photo IDs I have are my driver's license and my ATM card which has my picture on it. My husband has the same thing but he also has an ID for the Veterans Administration or Medical Center and a military ID that gives him access to any military base in the country.