They Tell The Teachers To Shut Up!!!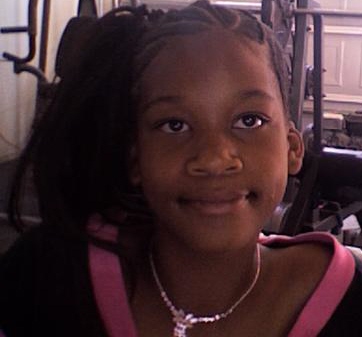 Turkmenistan
December 22, 2008 3:43am CST
Many of my friend's know that my sister and her family moved to Atlanta Georgia, earlier this year. Well, one of the reasons is because my sister thought that the teachers in Atlanta would be able to handle her youngest daughter better. My sister told me last night that things are worse. She says that the students out there even tell the teachers to shut up. I could not believe what I was hearing. My youngest niece is a thirteen year old hand full. I love her dearly and she can be so sweet at times, but when she feels like acting up, watch out. When I moved in with my sister, this little one was only four years old and she was already a mess. She had no problems speaking her mind and telling you exactly what she was and was not going to do. I tried my best to keep a tight reign on them, but when you are not the parent, you can only go so far. The thing that hurt me the most was that I saw all of this coming, but could do little to stop it. She does not excel in any of her classes and my sister and her husband has had to trot down to the school more than once to meet with the teachers. She says, she knows the teachers are telling the truth because they say the same things that the teachers out here were saying. It is really a shame when you spoil and indulge your children to the point where they do not have respect for anyone, least of all themselves. Last night, my sister claimed her children WERE spoiled, as if it had recently hit her as a flash of light and now she felt the need to enlighten me. I wanted to say, I told you so, but what good would that have done? Now that my sister is not working, I hope that she can put 100% into getting the remaining children straight, before it is too late. Two of them are already grown and out here struggling in the real world. They are not even slightly equipped for it.
4 responses

• United States
30 Dec 08
Oh my I am so sorry to here this about your niece the only one she is hurting is herself and she cannot see it. I am glad my children where good and did not act that way, but I taught them manners so I had no problems. I know you sister was doing all she could to work to keep a roof over their head. It is hard to be the mother, father, and supporter and raise the kids. I know the father is in the picture but didn't you tell me he is not a disciplinarian in the family so it is up to your sister who was at work all the time.I sure hope your sister can get your niece on the right path before she gets hurt to badly.

• Turkmenistan
4 Jan 09
Their father wanted them to be spoiled. But to me, they are jerks sometimes too. I love them dearly, but I wish they had a father with some sense. I am about to do another discussion on her. She took a picture in class that almost caused me to have a panic attack.

• United States
4 Jan 09
I saw that discussion before I got your response. I am so sorry. I will tell you we have one in our family also. You will see when you read the discussion. I said things that may seem racist. I will tell you the words are not mine they are her's.


• United States
22 Dec 08
Your neice sounds alot like my granddaughter. Sometimes no matter what you do, they still end up hellions. Is your neice and Aries, I know a few Aries, (family Members) tha are hell on wheels. They can be so sweet and other times so rotten. I just don't understand them sometimes. My daughter and Son in law, used to think that moving out to the country and getting the kids in a country school things would be better. yeh right. The child is still the same child, its not the schools. I guess all we can do is pray for them, the child and the parent. Being a parent, I believe is the hardest job in the world, its ongoing, never ending.

• Turkmenistan
23 Dec 08
The thing of it is, my sister married a man who is not saved. And is just about the most objectionable man I have ever met. My sister has said that she did not want to leave him, because then the kids would not have a father, just like she didn't. I really believe in my heart that they would have been better off without him in their life.

• Philippines
4 Jan 09
How sad it is to witness these things happen yet we cannot do anything about it. You really need a miracle to cut the bad attitude of your niece. Good luck hun :)

• India
22 Dec 08
I see kids like that a lot (I work at a school).It's always better to nip bad habits in the bud. Even though your sister will be home full time, it is going to be very difficult to get your niece back to track. What your sister needs is a lot of patience and consistency in doing that. Things aren't going to be easy and you won't find your niece turning over a new leaf overnight. I don't say it's impossible....but it's hard, hard work.

• Turkmenistan
23 Dec 08
Thank you so much for responding. It breaks my heart to know that she has turned out this way. Even though I saw it coming when she was four years old. I know that it is possible for things to turn around before she ends up doing something really bad that she can not ease her way out of. I know that God is with us and I will need to start praying more for my family.