Caylee Anthony's Remains Found & Identified...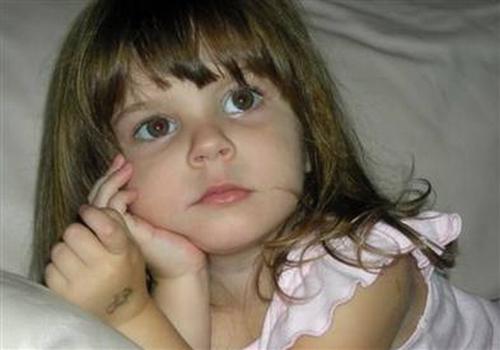 Turkey
December 22, 2008 10:56am CST
Ugh...This just breaks my heart! I have been following this case from almost the beginning and I was really hoping that they would find her alive. I knew that it was unlikely that they would find her alive after all this time but I was just hoping for once that they would. Just last week I was watching the news and they were talking about the tip that they received from security guards at the Florida Mall, regarding them having security footage of a little girl resembling Caylee playing in the children's area of the mall. Though, I mentioned to my husband that the little girl in the picture looked too happy and I found that a little weird. He mentioned that perhaps it was a look a like, which it now seems that it was. I can't imagine how heart wrenching that must before the little girl's grenadparents, who have been working so hard to find her. As for her mother, I'm not going to say that she did it because I don't know, I wasn't there. I think that only God and the person who did this to her knows who killed Caylee. However, I will never understand why she didn't call the police right away when Caylee turned up missing. Her reasoning that when the cops are informed the kids turn up dead, is just a litttle off to me. If that were my little girl who was missing, I damn well would report it the minute I realized she was gone. Caylee's mom just has lied too many times and stretched the truth to be completely guilt free of the whole thing but then, like I said, I wasn't there... One thing I do know is that someone did murder this beautiful and precious little girl and I hope that they are caught and put away for the rest of their lives. You have to be a real monster to be around such a cute, adorable and precious little girl and then take her life. For me, I don't think I will ever understand or fully comprehend the reasoning behind such a vicious and heartless act as murder, let alone the murder of such a beautiful little girl no less. It's just horrible! Ugh...In any case, I want to hear your views on the finding of Caylee's remains. I hope you will share them with me. Here's the link to the news article: http://www.msnbc.msn.com/id/28315643?GT1=43001
4 responses

• United States
23 Dec 08
you may think its horrible. but people who lived in bad neighborhoods, lived near street gangs, have no feelings like normal people, they have almost no feelings at all, just look how many child molesters child killers are out in high security prisons today. Its sad for her to be killed, but there was a little girl in Portugal missing too. Little Madelene or something, so far the latest news dosn't say she was found.

• United States
23 Dec 08
oh whoops. Wrong people. poverty/gangs were not involved whatsoever. Whatever made her mom kill her was beyond me. hmm, this makes me suspect little madelene could have been killed by her parents

• Turkey
23 Dec 08
No, don't blame it on all that because there's plenty of people who grow up dealing with all that and they don't murder people. It's the individual's choice to murder, they can make a diffrent one. I grew up in Brooklyn, NY and while I didn't grow up in an extremely bad neighborhood, some of my friends did. People have a choice to not let their surroundings run their lives. So, it's not that at all...

• United States
23 Dec 08
when i read the story a while back the fact that she the mother said she drop the child off at the baby sitter june the 6 and she waited 31 days before she reported her missing.first mistake and then when the FBTwent to the apartment she said she had took the child to the sitter no one was there.they contact the landlord he said the place wasn,t rented and have not been since febuary she said she took the child there june 6 second mistake.then she said she didn,t report it because she was looking for her by herself 3 mistake i knew then she had killed that child.to many excuses and lies.she should not die she should live so she can feel what she done to this child and stay in jail the rest of her natural life

• Turkey
23 Dec 08
I have to agree that it's really not looking good for her at all. If she is innocent, why would she make so many mistakes. I couldn't imagine anyone who is innocent screwing up that severely but then, like I said, I wasn't there but it definitely isn't making her look innocent, that's for sure...

• United States
22 Dec 08
I have been following also from the beginning. I was beginning to think they would not find her that some alligator had done eaten her. I dont know what to think but I think Lee and her mom know more than they are saying. I really dont think that the daddy knows anything. I hope it all comes out and everyone gets what they deserve because this poor baby did not deserve this.

• China
23 Dec 08
recently a girl broken all my heart. now i do not how to do ,wo were toghter about 1 year.during the year we love each other, but rencently she all changed . i can not believe what was happened,now i still love her . can you give me a good advice.

• Turkey
23 Dec 08
I'm sorry that that had to happen to you but this has nothing to do with the discussion. If you want to talk about it, you can pm me...