How do i correct my sleeping disorder.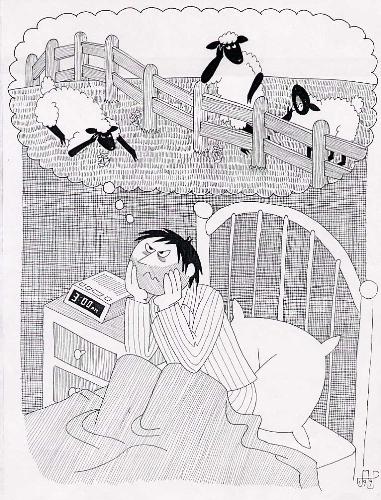 India
December 22, 2008 6:21pm CST
Its been going to be four weeks that i cannot sleep properly and my health is really draining down. I am emotionally fine and no physical stresses also but the problem that i am facing is i am not having sound sleep like before. Sometimes i wake up in the middle of the night and stay fresh for the rest of the night and don't feel sleepy during daytime. And i am also experiencing mild headache now and then first i took some medicines for stopping headaches and it worked, but my health is wearing down and my appetite is also very bad. I don't feel like eating anything. I don't want to go for tablets as i heard they have side effects. Anyone here have come across such problem that i have mentioned above. Please give me some suggestions. Thanks you all, wishing you all a very merry Christmas.
1 response

• United States
23 Dec 08
Throughout my life, I've had a sleep disorder. The first corrective surgery, which made things worse, not better, was at age eight. Many years and many treatments and operations later, I went to a sleep center, and they hooked up all sorts of electrodes, cameras, etc. I was there two nights to double-check results. When they discovered the level of sleep apnea that was ruining my life and could actually kill me, I got a C-PAP. It's a machine that forces a continues stream of air under pressure. It was really easy to get used to because it allowed me to sleep well for the first time I could remember. I've been using a C-PAP for about 22 years, and it's a godsend! You need a good sleep center.

• India
23 Dec 08
OMG you have gone through a lot i never heard there are surgeries for this kind of disorders. Your case might have been far more serious than me, anyway nice to hear that you got a solution. One of my friend called me up yesterday and advised me to go to a Ayurveda centre so am planning to go there and see what they will say about it. Thank you

• United States
23 Dec 08
Having read everything Dr. Deepak Chopra has ever written, I'm a little bit familiar with Ayurveda. It seems there's a cure for everything in their practices! Best of luck to you!