fact or rumor? twilight pinoy version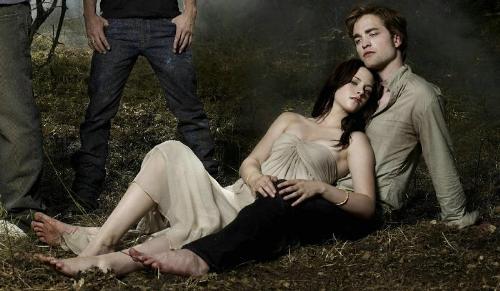 Philippines
December 23, 2008 1:33am CST
I saw in a friend's blog that the ABS-CBN has bought the rights of hit novel TWILIGHT by Stephenie Meyer. Here's the inside scope from twilightsaga.multiply.com "...the taping is set to start next year in Baguio, Bugarin in Tanay Rizal Province, Bukidnon and Tagaytay, This will be one of the biggest production ABS-CBN will make, the budget for this TV Series is about more than a million, which is big for a tv series. this is said to be directed by the award winning director Cathy Garcia Molina (A very special love and my only U). Twilight Philippine Version Cast: (Pending) as Edward Cullen Shaina Magdayao as Isabella Swan Valeen Montenegro as Alice Cullen Gabby Concepcion as Dr. Carlisle Cullen Luis Manzano as Emmett Cullen Al Tantay as Charlie Swan Yayo Aguila as Renee Dwyer Fred Payawan as Jacob Black Carlos Agassi as James Chin Chin Gutierrez as Esme Cullen Karylle as Rosalie Hale Joross Gamboa as Jasper Hale Jessy Mendiola as Jessica Stanley Empress Schuck as Angela Weber Brad Murdoch as Laurent Nikki Bacolod as Victoria Aaron Villaflor as Mike Newton ABS-CBN said theyre thinking of Rafael Rosell, Diether Ocampo, or Jake Cuenca to portray the role of Edward Cullen..." What do you think? If this is true, I think Shaina is not fit for the role as Isabella because she's not pale, I guess Valeen is more appropriate for the role :)) But anyway, I don't want to bite this issue. I think, no one would ever want to watch another remake.

5 responses

• Singapore
24 Dec 08
i've read about it from various sites. i hope it's not true because it'll ruin the movie, the book, the story! this would be a terrible remake

• Philippines
25 Dec 08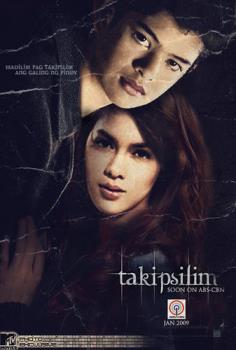 check the photo I know you'll love to hate it :))

• Singapore
26 Dec 08
i don't know if i'll laugh or i'll get irritated... i think i'll just do both. hahaha! Merry Christmas!

• Philippines
26 Dec 08
i really don't know what has gotten into the minds of these people doing one remake after another. it is just not logical...our scriptwriters here can surely produce ones which are suited to the filipinos. then again, they have to pay for the rights of those shows to be able to have a philippine version yet. they'd better put a stop to this practice.


• Philippines
29 Dec 08
lol! If this is true then i hope i'm just dreaming! lol! I don't know but if ever, i think Rafael is more vampiric than anybody else in the choices. Gabby as Carlisle? hmm.. he'll do. The problem really lies on their special effects. How seamless can they make it or at least less obvious lol!

• Philippines
29 Dec 08
I DON'T LIKE GABBY AS CARLISLE. :)) In the movie, I really really love the one who played as Carlisle even though some say that he's so pale that he looks so gay I don't care. The moment I saw him from the big screen, it was like WOAH

so HOT. And, if I am to choose who will play Carlisle, please spare Gabby for the role. I just don't think he really fits. well that is my opinion only haha As for edward, I am thinking of Jake Cuenca. I can imagine him as a vampire now. But since he has a new TV series with Kim and Gerald and if this takipsilim series is true, then Jake Cuenca would not be available. I dunno who will Edward be.

JUST DON'T PICK RAYVER. OME.

• Philippines
1 Jan 09
ya Carlisle is so young. maybe they can get Rafael for Carlisle

NOT REDFORD lol :))

• Philippines
26 Dec 08
oh, it is nice to see that you are still around, mskzalameda. i have just been back to do mylot after a long absence myself. it feels good to see some friends are still around. i have been on the lookout for them. so many have been gone so it seems. now, let's talk about your post. you are right about those remakes becoming such a pain to be watching at all. i do not get their reasoning behind all these. why don't just they show the original properly dubbed? for me, it will be much better if they do it this way. as for me? no way at all that i can be excited at any remake. i do not watch any of them at all.

• Philippines
29 Dec 08
same with me trinidadvelasco. I just pop in here in mylot once in a while

have you seen the Gossip girl remake on TV5? lipgloss is the name of the show. It is somewhat patterned to GG but my lil sister loves it more than GG and maybe because she haven't seen the original that's why she loves the remake more. Maybe this is the ideology of ABS-CBN. Since only some of the Philippine population actually read the twilight books, and most of them watched the movie, they are somewhat itching for more and maybe, just maybe, takipsilim is the food offered by channel 2 HAHAHAHA

• Philippines
1 Jan 09
well, when i first heard this news i was so irritated haha but when my friend texted me after the news about this that it was been news that Pinoy version of twilight isnt true. and oh! it relax me ever.

• Philippines
4 Jan 09
they will now end the rumor. I saw the commercial earlier that Shaina and Rayver will answer the issue on THE BUZZ. we better watch it HAHAHA

• Philippines
7 Jan 09
SO NOT TRUE! I saw it on TV. ABSCBN denied it. Rayver and Shaina were both shocked by the news coz they didn't even know anything about the "project." Even the director that was rumored to direct the series denied it. She was also shocked. This is really ridiculous. But I gotta give credit to the person who made this up. Man, that person sure has imagination. hahaha For a minute I was convinced coz the names cited did fit the role (except for Rayver.lol) And whats even funnier is that it reached the US. It was on Perez Hilton's blog site.hahahaha