My Heart Begs To Hold This Child And Make Everything Alright!!!

Turkmenistan
December 24, 2008 7:30pm CST
I have to believe that this was all staged and this child is only acting. This is the cruelest thing that I have ever seen done to a child on Christmas. I am in no way a violent person, but I do not think that I could contain myself if I came face to face with this mother and her side show companions. I think that we discussed on Mylot before, how parents should be required to get psychological evaluations, this is a perfect example of why it needs to be done. I would love to do something to wipe the tears from this little boys eyes. And while I am on the subject, what have they done to his hair. Bottom line, this child needs to be found and removed from this home. http://www.knx1070.com/Cruel-Xmas-Gift-Prank-/3553207
8 responses

• Canada
25 Dec 08
that is a horrible dirty trick, that child will remember this christmas for the rest of his life.

• United States
25 Dec 08
[b]I wonder, how would one go about finding that poor boy? It out to be possible, at least to some computer whiz! Maggiepie[/b]

• United States
25 Dec 08
[b]Oops...OUGHT, not out. Gah....s'late. I oughta go to bed....[/b]

• Turkmenistan
25 Dec 08
I am sure the authorities have a way of tracing where that upload came from. It is so stupid to me when people commit evil acts and then put it on the internet for the world to see. Since I originally saw this video through a KNX news email, I am sure they are searching for this family already. I hope they all get what they deserve.

• Defiance, Ohio
28 Dec 08
For those who think this was cruel, did you even go to the link and read the article? If you had, would you of known The parents was teaching this child a lesson. As he had peeked at his gifts when he shouldn't have. So, they switched boxes on him. The boy still got the gift. But I bet he won't dare peek at his gifts before Christmas morning again. I say good for mom teaching her son a lesson he will remember.

• Turkmenistan
28 Dec 08
I did not read the article or even see it for that matter. But, in light of what you have said, I still think that what they did was too harsh on him. I could see if he was committing a crime, but a child peeking into his Christmas gifts is normal, if not expected. You can't play mind games on a child like that. If you do, they will not be sure of when they can trust you.

• United States
25 Dec 08
that is so messed up. how can someone do that to a child? if you want to give a kid clothes of but to be cruel like that and ruin his christmas. that is so wrong.

• United States
30 Dec 08
Rozie it brings back memories of what my parents use to do that kind of stuff to my twin and I. The cruelest thing is to put it on the internet for all to see. Those parents need to be horse whipped. The only difference was my older sister got the the good item and my twin and I got the box most of the time with very little stuff in it. We where told it was because "We were twins and had to share the gift." It was just their way of being cruel to us once again. I want to cry for this little boy. I do not think it is funny at all!

• Turkmenistan
31 Dec 08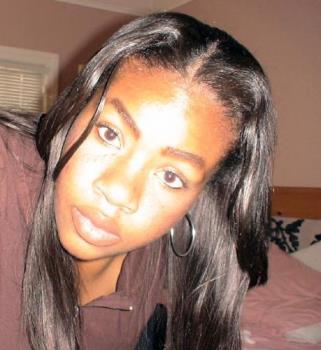 I am so very sorry to know that you experienced such cruelty as a child, my heart goes out to you. Your parents could have resented the fact that there were two of you. I know that when I was helping my sister raise her six children, I was very careful to do the same for all of them. If I could not buy a gift for one, none of them got one. There were a few times that I did something extra special for the oldest child. She was treated like the step child that she was and she was forced to help my sister with the other five as they came along. When I moved in, she was only ten years old and she had been changing diapers and giving bottles for the majority of her life. She is the one that is so shy and dating the 45 year old. When she was younger, she had a weight problem from going hungry. Now she is constantly trying to lose weight when she looks very nice, the way that she is now. I think about her a lot and wish that I had done more back then to make her feel special. But I don't think it would have mattered all that much. The love that she longed for needed to come from her parents.

• United States
2 Jan 09
I am sorry I just assumed she was the father's child from another relationship and not from your sister's. I do not understand why parents tread children like that. Why do they not know children are a gift from God.

• United States
25 Dec 08
[b]Holy guacamole. I'm a student of facial expressions & human emotions, & I promise you, this little kid's tears are
very
real. It's not a staged thing, sad to say. I don't agree that parents should be tested or trained before having kids by LAW, but it'd be wise for all parents to get training on their own, & for sure if they abuse a kid like this, they need to get a reality check from somewhere. I think they
should
take this kid way from his moronic mom, who
is
abusing his poor heart & mind. That kind of abuse can hurt just as badly, or even worse, than physical abuse; I know this from experience. That she finds his disappointment & dismay
FUNNY?

I have no words for such a callous [w]itch. She is a waste of
skin.
Maggiepie[/b]


• United States
25 Dec 08
[b]Yes, I do know. And I agree. I hope they stuff a cork in her, too, to keep her from ruining any new children's lives! Maggiepie[/b]

• Defiance, Ohio
28 Dec 08
They played a prank on him because he snuck in and peeked at his presents. he still got the present. The kids deserved what he got.

• United States
28 Dec 08
[b]What?! I can only hope you're making a (BAD) joke. NO CHILD "DESERVES" THAT KIND OF CRUELTY! I don't care what he supposedly did, you don't torture a child's emotions like that! I pity you if your "parents" taught you that was a proper response to innocent, childish curiosity! I say shame on all of them. Since when is CURIOSITY a punishable offense?! Good grief. Maggiepie[/b]

• United States
30 Dec 08
I sure don't think it looks like he was acting! What cruel a$$holes those parents are. Playing a "joke" on someone, especially a small child, is one thing but something like this will probably stick with him throughout his life. Especially for them to post it on You-Tube to humiliate him like that. So they ended up giving him the game he wanted, but they waited a WEEK to do so??? Do they have a clue how long a week is to a child that age? In my opinion, this is child abuse, pure and simple. Annie

• Turkmenistan
31 Dec 08
A week later, the damage had already been done. This messes with a child's trust issues. If this causes him to act out later on, his mind will not be able to connect that they attempted to fix the problem later on. Once the abuse is done, it pretty much sticks for life.

• Philippines
28 Dec 08
Hi Rozie dear! Oh, that is so cruel! What a way to ruin Christmas for a child! It is such a cruel thing to do. Breaking a child's heart on Christmas while everyone is laughing around him. The people around him are having so much fun at the child's expense. Cruel! Just my thoughts! And here's wishing you a Blessed New year dear friend! lovelots..faith210

• Philippines
29 Dec 08
Hi dear friend! Yes, I do agree with you. It is sad that other people can be so insensitive and to make it worst, some mothers can be as insensitive and would love to have a good laugh at the expense of their child. Very disgusting! Lovelots..faith210

• Philippines
28 Dec 08
they could have done it other time but not on Christmas day..i do believe that this is so cruel to do with this child..every child wishes the best Christmas in their lives and this parents didn't have the heart to give their son the happy day on his life...