Are you willing to shed 20 years of your life to be with the one you love most?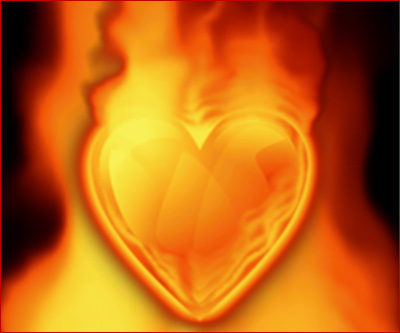 Philippines
9 responses

• United States
17 Apr 09
In a heartbeat! I would rather spend the last 10 minutes of my life with someone that I love... than 30 years with someone that I don't. :)

• United States
17 Apr 09
thank you Mod :) but it's also how I honestly feel.. quality is more important than quantity :)

• United States
24 Apr 09
Yes, I am. As one ages, health, looks, and sometimes sanity declines. This is a given, sometimes finding true love is not.

• Philippines
17 Apr 09
Of course I will specially if I know that the person is worth the 20 years I'll be shedding.As of now I have wasted at least 6 years of my life spending it with someone unworthy.I know I will have a short time with the right person but it will be the best time of my existence.

• Australia
17 Apr 09
It's going to be worthy now that you know modstar!



• Philippines
29 Dec 08
no, modstar, i am not willing to shed twenty years of my life just to be with a love one. i would have lost so much opportunity to live my life rightly with people who matters so much to me. there is not only one person who relies upon me. there are so many more who need my attention and care. as i think more deeply about this topic, i am even more convinced that there is no one person in this world who is worth this much sacrifice. all the persons in this world, have their imperfections. if i go through that much sacrifice, i will surely regret it in the end.

• Philippines
29 Dec 08
That's true. It may be an impractical choice to agree if there are lots of people who depend on you. There are some people though who finds meaning in life by being with the person they love most like a friend i know back in college.

• Philippines
29 Dec 08
yes, modstar, there are some persons who are like that. i have encountered one before who said that he is even willing to lose his life for somebody, just to be able to spend a day with her. it is not a wise thing to do even if it is just wishful thinking. however, we know that this is an impossible thing to take place we should not indulge in something like this. we just don't know what we will come across with in this life. i can never forget that line in one movie i managed to watch some years ago which said 'be careful of what you wish for, it might be granted'.

• Canada
29 Dec 08
I am already with the people I love most so don't have to shed no years. Hopefully I can life many many many more with them and wouldn't want to shed them at all. However would I rather live 20 years without my loved ones or a few with my loved ones? I would pick a few with my loved ones. But that is including all my loved ones. If it was just my partner then no, and he would say no too. Though we have been together over 12 years, there are three children here that would need one of us. So I would rather not be with him and know that one of us are with the children.

• Belize
29 Dec 08
Hm, that a thought offer... will i be willing? i don't think so. I mean i know its not worth 20 years of your life, well maybe it is maybe not. But am i willing? i don't tink i'll be able to.

• Philippines
29 Dec 08
As in 20 years? I even can't afford not seeing my province for two years modstar? I can love love the person deeply and fully without feeling that I have to like everything he does and everything he says and thinks. That I have to ignore my own needs in service of his needs. A relationship should be at enough distance yet close enough to reach and touch to offer a hand in support.

• Philippines
29 Dec 08
if theres an offer why not. but if not then why do i do that.

• United States
29 Dec 08
Well, the same with me. No I'm not willing to give up 20 years of my life. What if they pass on and I find a new one that I love just as much. Plus I would not give up that as I want to see my son get married and start a family if that is what he wants and I want to hang around to watch. So I will Love them while I can. Have a great day. Your friend onlydia