aliens??? do u believe them...u believe in life beyond earth???????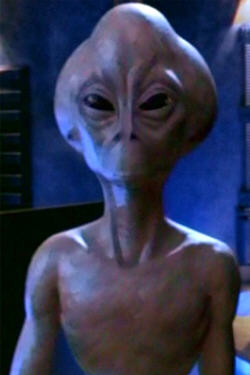 India
December 30, 2008 5:19am CST
hey mylotters there r so many movies based on aliens and we also listen so much about extra terrestrial things. but do u really beleive that life beyond earth really exist. i think it is bcoz universe is so large and spread till infinity so i think aliens do exist wat do u think my lotters???????
2 responses

• India
30 Dec 08
actually we don't have any information on that. we may have some information and understanding of what is happening in our galaxy. but not in other galaxies. so we can't just say. Now people say that there are evidences that life existed on Mars. So aliens may be there. well i wish you in advance to reaching a 100 in mylot.

• United States
30 Dec 08

I wouldn't be too surprised as to what is going on out there in the extra terrestrial world. We are a small planet in a huge galaxy or solar system. I can imagine there are so many worlds out there in space to discover that science hasn't even touched the surface yet.