If it's New Years Day were you are, what did you do last night ?

Australia
6 responses


• United States
2 Jan 09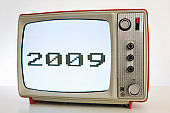 Hi my friend

Since we don't drink and are not partying type of people, we just stayed home. Since we are on my hubby's night shift schedule, we were up way past midnight. I made a batch of meatballs and we snacked and mainly just watched tv. Happy MyLotting! Char


• Canada
1 Jan 09
As did quite a few of my friends and relatives, we spent a quiet evening at home and actually made it awake until midnight. The temperature here dropped last night to about -27C so it was easy to stay inside with a wood fire going downstairs and the dartboard very handy. We played darts and listened to music in front of the fire for some of the evening.

• United States
1 Jan 09
i'm still up. kept my grandson & they just picked hin up. happy new year !

• China
1 Jan 09
I live as usual on this New Years Day. I don't not go to party, because there are no parties.I just stay in my dormitory. I just want to have a new beginning in the new year.I wish I can reach my dream. I want to succede in applying for a college in USA this year.

• United States
1 Jan 09
Well where I'm at its not midnight yet, we still have 35 mins to go. I'm in the USA, we didn't do anything special just spending a quiet evening at home, I'm going to try to stay up till midnight, my husbands already asleep on the couch..lol.