WHO IS THE BEST IN THE WORLD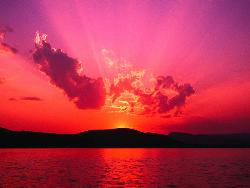 India
November 8, 2006 7:44pm CST
WHICH COUNTRY IS BEST IN THE WORLD AND WHY
9 responses


• United States
9 Nov 06
I am really disillusioned with most of the nations.. do they all allow late term abortions? We have become less than human. Sorry! I don't always feel this bummed about it (even tho I should).

• United States
9 Nov 06
please ignore my post, I'm not trying to be rude, thanks..

• Philippines
9 Nov 06
America - because they have Bill Gates..

• Sri Lanka
9 Nov 06
I think it is USA. But do they bully the world? Then how is it able to do so? The secret might be democracy. As the people are the power, their strength goes into to government machinery. But what about the countries getting bullied? Well.. we all know that there is no democracy in those countries.

• Indonesia
9 Nov 06
I donno. All country is good for me as long as no war