Would you fit a speed control device to your car?

Cambridge, England
January 2, 2009 5:33am CST
The Commission for Integrated Transport (CfIT), a government transport advisory group, said that up to 29 per cent of injury accidents on the road could be prevented by the voluntary introduction of 'intelligent speed adaption (ISA)'. http://www.timesonline.co.uk/tol/driving/article5418016.ece These devices limit the speed at which you can drive depending on the road type and conditions (I'm not sure how they know the road type, I have to say, but some systems use satellite technology). I believe that the devices are not quite the same thing as 'cruise control', which can be over-ridden. I believe that they make it impossible to exceed the set speed. There was a trial done in Sweden some years ago using an 'active accelerator pedal system'. Feedback indicated that "The product was well received by the older, female private driver and was less well received by the young, typically male company car driver." (Somewhat as one might expect!) http://racfoundation.wordpress.com/2007/11/05/intelligent-speed-adaption-for-cars-sold-as-an-idea/ The 'pros' are said to be that it would reduce injury and death by a significant amount and reduce CO2 emissions. The 'cons' (so it is claimed) are that it would allow drivers to go into "zombie" mode because it takes away the responsibility from the driver and could also be dangerous if it came into operation whilst overtaking. What do you think about the pros and cons and can you see any other advantages or disadvantages? Would you fit one as a way of saving gas or for increased safety?
7 responses

• Shingle Springs, California
7 Jan 09
I don't use cruise control for that very reason (zombie mode). I'm very dubious about the idea, although in theory it sounds good.

• Cambridge, England
7 Jan 09
The one time I drove a car with cruise control, I found it very unsettling. I like to DRIVE! (Can't get on with automatic shift, either!)

• Shingle Springs, California
7 Jan 09
I do drive automatic (though I can drive a stick if I really have to) but too many stories about cruise control getting out of control!

• Cambridge, England
7 Jan 09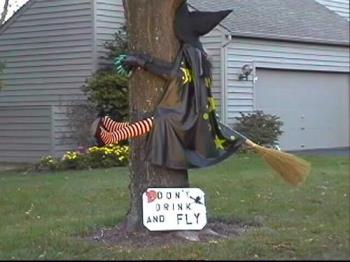 "
... though I can drive a stick if I really have to!
"



• Ireland
3 Jan 09
Some of the Irish car insurance companies offered them as optional to younger drivers to get cheaper insurance. If the driver went over the speed limit at any time the device would have a record of it. It was meant as a deterent for accidents and road deaths. When fitted it does not take away the concentration of the driver as it only monitors the speed of the vehicle, and it would not allow overtaking unless there was a really slow vehicle in front of the driver.

• Cambridge, England
7 Jan 09
That sounds as if it might be a slightly different device and rather more sensible.

• United Kingdom
6 Jan 09
I can see the pros and cons to this. I don't think I would have one because of the cons already mentioned like kicking in whilst overtaking. The results of that test in Sweden aren't going to surprise anyone. I think a better thing to do would be to have more serious punishments for speeding drivers. They must realise that they could potentially kill someone. The reasons I wouldn't have such a device fitted are firstly because I wouldn't trust it. I would want to be sure that I have full control and that if something did go wrong then I know it would be my fault. And what if the machine decided that you were in a 30mph zone while you were on a motorway. That would be extremely dangerous. With all the different roads, added to the fact that they can and do change quickly, I don't think such a device would be practical. Also, would it detect how much traffic is about? Would it know if someone is trying to cross the road? Would it know if you are about to turn into traffic lights? I think there could potentially be more accidents caused by it because people would be driving at the limit even when they should be driving slower. I don't see as a machine could possibly know if the road is icy or anything. I do agree with the whole "zombie" thing as well. If you keep your foot down and know that you can only go up to a certain speed, drivers will pay less attention and the device might allow the car to speed up too suddenly without the driving having full control. I don't yet have a full driving licence but when I do, I will base my safety precautions on the high way code and on conditions that I can see and on not going over the speed limit in the first place.

• Cambridge, England
7 Jan 09
All excellent points, Ms Pirate! I totally hate it when there's not enough oomph to get quickly past a slow lorry. I have a feeling it would be something like that.

• United States
3 Jan 09
I believe that it would be unnecessary for me, although I fit the profile of the older, female driver of a private vehicle. However, I believe that it would be a good idea for company cars, and perhaps, for 18 wheelers.

• Cambridge, England
7 Jan 09
I believe that many trucks/lorries/tractor-trailers/artics (whatever you call them!) are fitted with something like them and I do wonder if that limitation and the excessive hours that, especially, Eastern European drivers put in is not responsible for some of the terrible pile-ups that we too frequently see.

• United States
2 Jan 09
They do have those speed control devices or governors as they are called on tractor trailers. I have listened to the debate among the truck drivers on my CB radio. The general opinion of the people who have to use them are that they do more harm than good. They take away the control that the driver needs to react to situations on the road and generally cause an unsafe condition because they cannot keep up with the normal flow of traffic.

• United States
2 Jan 09
Nope...I would not have it installed. I saw this on tv and they said that if they go through with using this devise that it will be standard, so we won't have a choice anyway...Just another way for the government to have control. They get people believing that it is in their best interest and for their protection so they will agree with it. Just like the Real ID Act and the highway from Mexico to Canada, but those are different subjects for a different discussion. Good discussion though, I'm interested in what people have to say about this one. Thanks owlwings! Happy New Year! Rhonda

• Malta
2 Jan 09
If this device helps me to driver more safely and might save my life yes I would install it in my car. A few bucks can save one's life or that of my passengers.