what your impression of China

China
January 3, 2009 2:13am CST
Have you traveled to China.Do you want to visit China?
7 responses



• India
3 Jan 09
No I haven't but have made some wonderful friend here from the country. I think, it's a big country wit a great variety of ethnicity, language and great cuisine. The warmth of the people and the passion to preserve the culture is same as my country. And also, it's an emerging power in science and sports.


• Malaysia
3 Jan 09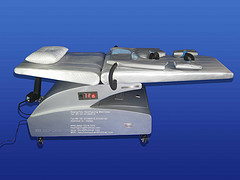 Yeah...I've been to China to look for my heart problem treatment machine called EECP Machine located at Longgang Road, Tianhe District, Guangzhou, CHINA 510500. They are very kind and generous to foreigner like me and the city very scenic and make me wanna enjoy for my next visit tentatively by this Jun.

• Philippines
3 Jan 09
I went to visit Guangzhou, China, last November, and I am just in awe of its magnificent infrastructures. It is a beautiful place, though some areas are dirty. It was actually more of a cultural experience for me. There are lots of places to see. And I especially enjoyed the Pearl River Night Cruise, where you get to appreciate the beauty of Guangzhou at night while you're onboard a ferry. The food is also great and cheap. The bus and metro system very organized. My only problem though was the language. Most of the locals don't speak English. Other than that, China is a good place for tourists. I would want to go back there again.

• Philippines
3 Jan 09
Hi there! I have never been to China but I heard lots of good feedback about the country especially their culture. I really hope that I will be able to visit China with my family in the future.