UK ladies are not trust worthy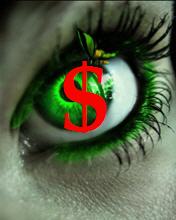 Malaysia
January 3, 2009 7:10am CST
Last Month, i got a message from a good looking man from UK... He want to get to know me since i came from an Asian country.. Do you know the reason why he want to get to know me?. He claimed that UK ladies are not trust worthy...huh?... Is that true?...For me, the trust worthy issue is not depend on the country or where they live or etc.... is depend to the person itself... perhaps he have a reason to say like that, bad experience with UK ladies maybe...who knows... Can anyone suggest an advice for him to change his perception towards UK Ladies?
2 responses

• Nigeria
3 Jan 09
I totally agree with you. No country has a monopoly of any character or behaviour. All nations have their own fair shares of bad and good. Generalizing from an unrepresentative sample is unscientific, unfair and naive.

•
3 Jan 09
I think you are right and he is a bit odd, I think. How can any one make sweeping statements like that? Based on my experience, I can say that all UK girls are very trustworthy. I have been married to one for 38 years!! haha Advice to him? Maybe - grow up! haha Welcome to Mylot and have a super 2009.