do you cook your own food?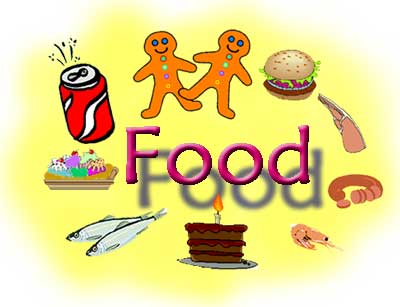 Philippines
January 6, 2009 5:14pm CST
food is the main source of the nutrients we are getting to be able to move on throughout the day.and it is important for the different processes that will be taking in inside our system. however, due to the business of our schedules, some would just snob the food. how? well, they don't cook.!in cooking, you will learn to balance things out. to know what food you are to eat and to know the nutrients you'll be getting. so to you, do you cook your own food? or you are relying to others,..
6 responses

• United States
7 Jan 09
I cook my own food all the time. I cook for my parents all the time too or friends and other family members... I like cooking my own food rather then having someone else cook for me. I don't know.. i'm just weird sometimes about other people touching my food and cooking it. do it yourself and you can do it how YOU like it.. where as someone else will do it how they like it.. and i usually always like my way better vs other peoples lol so i cook a lot of my own food but still eat cooked meals from my parents


• Philippines
7 Jan 09
that is a good discipline that a person must and should do.. well, congrats to you.. hope i could taste some of it too.. hehe


• Philippines
7 Jan 09
we are the same! hehe.. however, i really love cooking. and when i cook, all else would eat the food that i am cooking. well, we all have preferences. and i just wanted to invent and venture into something new that would benefit me and others as well.. hmmm.. thanks

• India
9 Jan 09
i usually cook food my self ,it is easy to makr food which is healthy.we should take vegetables and non veg,it san be easily made for example sanwiches ,it can be made by mixing vegetables and shreaded chicken and can take mixad fresh juice like-apple ,grapes etc.then on noon time can take a small bowl of rice, salad,mixed veg curry ,curd etc.on evening have something very light like any thing made of wheat,fruits salad,milk and hve good sleep . but you must add lot of plain water.

• Philippines
7 Jan 09
well, yes..it was a practice in our family to work hard to get what you need. so we must learn to cook to be able to eat.But don't get me wrong, my parents did not starve me when i get too lazy to cook. they just wanted me to learn how to cook. Also during my undergrad, i stayed in an apartment where we had a schedule for household chores and that includes cooking. so each of us who stayed in the apartment learns how to make a menu for the whole week and for the whole residents, to buy goods in the market, to store the goods bought in the refrigerator and ofcourse to cook. so basically, each of us is a nutritionist in our own right.

• India
7 Jan 09
Hello,Bautista! Of course we cook our foods all the times.We never depend on restaurant foods or foods from fast foods center as these foods are never cooked in hygienic conditions and may create lifestyle diseases like diabetes,blood pressure and obesity.Besides it will be costlier than home cooked foods.So make some time for cooking foods at home and eat healthy to stay fit in life.thanx.

• Malaysia
12 Jan 09
i wil cook myself when i m free if nt i wil jz order food ..