To do lists, do time consuming, hard tasks first? or easy, quick ones first?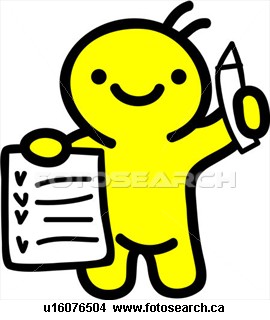 Canada
January 7, 2009 8:17am CST
How do you prioritize your to do list. Do you complete more complex or time consuming tasks first? Or, on the other hand, do you pick the quick and easy ones first so you can get them off your list? Personally, I like to do the more time consuming more difficult tasks first, while I'm still fresh and have the brainpower to do the harder things, when I'm tired and have less energy, and then move on to the easier stuff. Some people like the satisfaction of being able to quickly checked several things off their list at once. What about you? The hard stuff first or the easiest stuff first? And as always, I appreciate your thoughts. Thanks

2 responses

• Italy
8 Feb 09
I find it more rewarding to do the easier things first. If I have a list of chores to do then I pick the simpler ones first. That way it actually looks like I'm getting something done when I start crossing them off my list. If I start with the job that will take a while to complete then it appears I still have a lot to do when I've completed it. I would rather have one more complex thing to do at the end than a series of easier things. One, however long it will take to do, seems less than lots


• Canada
9 Feb 09
Where did you dig up this discussion? I had forgotten all about it. I have trouble keeping up with the discussions that I start and I don't start many, I always wonder how people keep up with it all. Anyway back the topic at hand. I am the opposite of you I do the harder tasks first and then the easier ones. I have no energy or drive later on in the day, so if I did the easy stuff first those difficult or nasty tasks will still be waiting for me tomorrow morning... How come I never seem to get any of Santa's little elves or the shoemakers elves to give me an extra helping hand... it sure would be nice... Until next time happy mylotting!


• Italy
9 Feb 09
A lot of older discussions are popping up of late. They appear on the right in 'similar discussions' and this one was right up my street. Sad that it did not receive much attention

Don't know about elves but I would like a Mary Poppins just once in a while


• United States
7 Jan 09
I like to do the hard stuff first. Some people live with a motto similar to this: Feast today and starve tomorrow. But not me I always take the harder and more time consuming ones and then when I feel tired I would settle for the easier ones. And that's exactly how I'm gonna approach my school work this semester. I took some kind of hard stuff and left the easier ones for next term when I feel stressed out from all the work. That way I would not hang myself. Besides I had a seven month vacation so I'm ready to go.