If marriages are made in heaven, why are there divorces???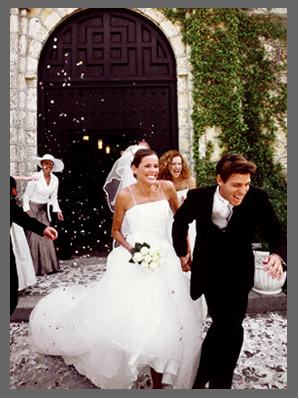 India
January 7, 2009 10:16pm CST
It always stuns me when somebody says they are separating after years of marriage. If marriage with a particular person was destined for us in heavens, why the divorces. Can anybody enlighten me.
6 responses

• India
8 Jan 09
I think if you have a heaven then you have a hell also. Those who get married and live happily will see the heaven in life. But divorce should be the hell in life. Once you get divorced , I don't think its easy to built a heaven again. So make sure you will be happy if you get married and so you can find the heaven .

• India
12 Jan 09
The main pillar of any marriage is understanding and love. If that is there, one can learn to adjust with the partner. If not, then the marriage is doomed. Better to marry a persons nice nature than his looks, for one has to live with the partners nature and looks will fade away with time.

• United States
8 Jan 09
because we are not perfect and never will just live with it.

• India
12 Jan 09
If people understood this point and learnt to forgive, things would be so much more better. Nobody is perfect, so one must make allowances for this. However, if things go from bad to worse, I suppose one must make a decision one way or the other. Thanks.

• China
8 Jan 09
I think time can change everything. If the couple no longer have love, may be divorce is a better choise.

• India
12 Jan 09
I suppose its like two sides to the same coin. You can either love and forgive mistakes or make a mess of your life. Yes, if life becomes impossible with that partner it is better to part. Thanks.

• United States
8 Jan 09
Unfortunately, marriage is not easy. At all. It's stressful and it's hard work. It's not just about loving another person, it's about sharing your life with this person, 24/7, forever. And that can be stressful. You run out of things to talk about because you have so much time to talk. You grow as people, which sometimes makes you grow apart rather than closer together. Some people get married too soon, or too fast. Some are under the illusion that marriage is the fairy tale ending, when in fact it's difficult and takes a lot of work and patience to maintain, and they become disillusioned when they find out that happily ever after is a bit misleading. Some don't really KNOW the person they marry until they are actually married, since marriage changes things. And sometimes, people DO stop being in love. It happens. Divorce is sad, and sometimes preventable, but it's not surprising that sometimes, people just can't live together, even if they love eachother.

• India
12 Jan 09
It is absolutely true that you only get to know a person when you start sleeping with him. Till you are dating, one is on ones best behaviour so one does not really get to know one partner. Actually Ive learned that people take each other for granted and that according to me is the biggest mistake one makes in a marriage. Its sad to end a realationship that culminated in love and marriage to end, but as you say, 24/7 sharing is the main cause. Besides two minds never think alike so there is bound to be disharmony and if understanding is not there in the couple, it ends up in divorce. Thanks.

• United States
8 Jan 09
if you marry for the wrong reasons it will not turn out good. most people marry cause they want something. not for love. today marriage is more of a business deal.